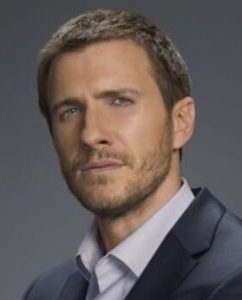 Hollywood actor Patrick Heusinger first appeared in the 2005 film Sweet Land. His next cinematic roles were in the 2007 movies Tie a Yellow Ribbon and The Nanny Diaries. After this, he appeared in 4 episodes of Gossip Girl playing the roles of James Schuller/Lord Marcus Beaton, as well as guest-starred in 30 Rock, The Good Wife, Law & Order: Special Victims Unit, and Rescue Me, among others.
From 2010 to 2011, he played the role of Adam Pierce in 4 episodes of Royal Pains. At the same time, he had a brief role in the film Black Swan. In 2012, he played Reade "Patch" Krause in the movie Frances Ha. At the same time, he had notable guest roles in Friends with Benefits and Revolution. Between 2014 and 2017, the actor had a recurring character as Max in Bravo's comedy-drama show Girlfriends' Guide to Divorce.
Simultaneously, he played Michael Carr in several episodes of Casual. Back in the movies, he starred in the films A Beautiful Now and Jack Reacher: Never Go Back. For the latter, he played the movie's villain and co-starring Tom Cruise. More recently, Heusinger played the role of Nick Durand in the AXN thriller series Absentia, which he starred in from 2017 to 2020. He also appeared in the YouTube series Submissions Only.
Patrick Heusinger upped his workout routine to prep for his role as the villain in Jack Reacher: Never Go Back. His normal fitness regimen mainly combines planks, sit-ups, biking, and mountain climbing. "I do a CrossFit-type of workout," said the actor.
"It's a long series of exercises that are high-cardio with some lifting – but at a pretty decent clip – in a one-day-on, one-day-off cycle. And then I try to take an extra day off a week but I usually slip in a five-mile run on that rest day because it's hard for me to say idle."