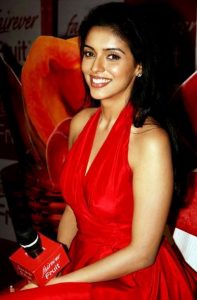 Bollywood actress Asin started her career in the South Indian film industry. After getting recognized, she went on to start a career in Bollywood. Her first successful project was the 2003 Telugu movie Amma Nanna O Tamila Ammayi. For her performance in this film, she won the Filmfare Best Telugu Actress Award. Her Tamil debut in M. Kumaran S/O Mahalakshmi was also met with positive reception. For her work in the Tamil feature Ghajini, she won the Filmfare for Best Tamil Actress. This was also the title of her Bollywood debut with Aamir Khan. She even won the Filmfare Best Female Debut Award. In the 2010s, she starred in the box-office hit Housefull 2. She was also featured in Bol Bachchan and Khiladi 786.
The 31-year-old actress maintains her slender and healthy body through proper nutrition and fitness. Though she understands that eating right is even more important that exercising. To achieve this, Asin mostly eats healthy foods rather than tasty yet unhealthy ones. She also acknowledges the role of foods in her overall well-being. She eats right and healthy not just for her weight, but also for her wellness. When it comes to food choices, she focuses on whole grains, lean proteins, foods rich in fiber, fruits and veggies. She also drinks plenty of water.
For breakfast, she typically has a bowl of oats and fruits. She sometimes has eggs for proteins. For lunch, she has a bowl of rice, fish and vegetables. Balanced diet is something that she seeks to have each day. For dinner, she opts to eat chicken for its high proteins. She does not eat so late at night. As much as possible, she has her meal at 7 pm and not beyond that. She knows how late night eating may ruin her metabolism and give her body lots of excess calories and fats. She also basically avoids eating any processed or junk foods.