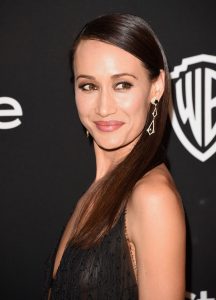 Hollywood star Maggie Q started her career in Hong Kong, mostly starring in action films. In the 2000s, she started her work in the US, making her debut with a minor role in Rush Hour 2. She got her break in 2006 when she had a notable role in the movie Mission: Impossible III. The rest of the 2000s saw her play supporting roles in the films Live Free or Die Hard, Balls of Fury, and Deception.
She gained further recognition in the 2010s, mostly for her lead role in the television series Nikita. The show aired on The CW for four seasons. Following this, she played Tori Wu in the Divergent films. From 2014 to 2015, she starred as Beth Davis in the short-lived series Stalker. She next starred as FBI Agent Hannah Wells in the ABC series Designated Survivor. Simultaneously, she starred in the films The Crash, Slumber, and The Con is On.
The actress has practiced being vegetarian for several years. Talking about it, she said: "I feel better, I have more energy, on, and off the set, and I have the satisfaction of knowing that I'm doing something to help stop animal suffering." She has since decided to cut all animal products from her diet by being a vegan. Focusing on a plant-based diet works for her, obviously, considering how great and fit she looks, though veganism is part of her activism and not something she does to look great.
As for her nutritional advice? She said: "The way to feel more fulfilled when including more veggies in your diet is to eat a "heavy" grain with them! I love black, red, and brown rice, and I mix them all together. I usually throw lentils or a bean in there to make it even heavier and more nutritious. Don't forget to mix in flax seeds, seaweed, or liquid aminos! Put your veggies on top of something like that, and tell me you're not full!"