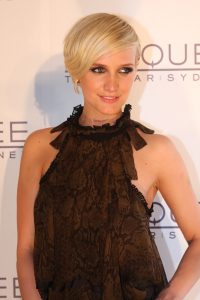 Ashlee Simpson started her career on TV commercials. She later pursued an acting career, debuting with a small role in an episode of Malcolm in the Middle. She later landed the starring role of Cecilia Smith in the family drama 7th Heaven, which she played between 2002 and 2004. Around the same time, she made her cinematic debut in the comedy film The Hot Chick.
She was then a main cast member in the reality series starring her sister Jessica Simpson, Newlyweds: Nick and Jessica. She simultaneously starred in her own reality show The Ashlee Simpson Show. Later, she appeared in the 2005 film Undiscovered. Simpson also pursued a career in music. She released her debut studio album Autobiography in 2004. She released her second album I Am Me the following year.
Later in 2008, her third and latest album Bittersweet World, was also released. She then resumed acting, guest-starring in an episode of CSI: NY. From 2009 to 2010, she starred as Violet Foster in the short-lived remake of Melrose Place. In the 2010s, she had performances in the films Pawn Shop Chronicles and Space Dogs Adventure to the Moon. Simpson returned to reality television recently with Ashlee + Evan, which she also produced. This year, she appeared in an episode of Drop the Mic.
The birth of her children had further motivated actress-singer Ashlee Simpson to take care of her body. After the birth of her daughter in 2016, she's managed to lose around 40 pounds in just five months with the help of her trainer. Of course, her diet was also crucial in this equation. To bring back her toned figure, she changed her diet — eating three meals with two snacks per day. These meals and snacks, apparently, consisted of highly nutritious foods, which helped her not only lose weight but also establish her strength.