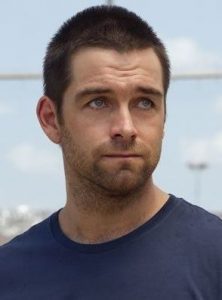 New Zealand actor Antony Starr started his career in the mid-1990s, making his debut in Xena: Warrior Princess. In the 2000s, he became known for his role as Stratford Wilson in the New Zealand series Shortland Street. He next played Todd Van der Velter in another show Mercy Peak. After this, he made his film debut in In My Father's Den. At the same time, he also made his first role in an American film in Without a Paddle. He also became known in his country for starring as Jethro West / Van West in the show Outrageous Fortune.
In the 2010s, he starred as Charlie Lewis in the Australian show Rush. Following this, he also joined the main cast of the program Tricky Business. It was, however, his role as Lucas Hood in the US series Banshee that earned him wider recognition. Afterward, he played Garrett Hawthorne in American Gothic. It was announced that he will star in the upcoming series The Boys to premiere in 2019. In addition, he's also starred in the Australian movie Wish You Were Here. For this, he won the AACTA Award for Best Actor in a Supporting Role.
The 42-year-old actor stays lean and strong by working out on a regular basis. For his lead role in the Cinemax series Banshee, the actor had to train more intensely in order to play the character more efficiently. For one, he admitted that the said role was physically demanding. He said: "First of all, yeah, it's brutal. They seem to relish throwing me into these fight scenes with men who are well over 200 pounds."
For this reason, it was crucial that he meet the physical expectations of the job, which is why he worked with a trainer. Nonetheless, he admits that it was tough for him to have a regular workout regimen when he also needed to work long hours. "But to be honest, it's really difficult to maintain any sort of structured fitness because we're working 15, 16 hours a day, sometimes five days a week. So it can be pretty difficult," he revealed.
"I also have a limited attention span when it comes to exercise and can get really bored with same thing over and over. We do a bit of boxing, and I try and mix it up," he added.