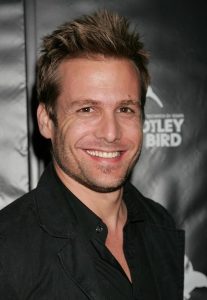 Hollywood actor Gabriel Macht had his career start in the 1980s, first appearing in the film Why Would I Lie?. He returned to acting in the '90s with appearances in the shows Beverly Hills, 90210, Spin City, Sex and the City, and Wasteland. He next portrayed William Holden in the TV film The Audrey Hepburn Story. He soon landed his first main role on television in the 2000s, starring as Dr. Mark Gabriel in The Others.
During this period, he also had roles in the films American Outlaws, Behind Enemy Lines, The Recruit, Grand Theft Parsons, The Good Shepherd, Because I Said So, and Middle Men. He landed his break in 2011 after securing the role of Harvey Specter on the television series Suits. He's been starring in the show since then. Also in the 2010s, he had roles in the movies Love & Other Drugs, S.W.A.T.: Firefight, A Bag of Hammers, and Breaking at the Edge.
The Suits actor pretty much sticks to a healthy and clean diet plan. He actually focuses his diet on a plant-based one. However, he doesn't label himself as a vegan or a vegetarian. "I don't use the word 'vegan' or 'vegetarian'. I don't like those words. People who choose to eat that way choose to because of ideological reasons. I don't want to denigrate their reasons for doing so. But I want people to talk about plant-based nutrition and to think about these ideas in a very empirical scientific sense, and not with an ideological bent to it," he said.
How did he start with his plant-based diet? He explained: "A friend recommended I read the China Study, and I quit eating meat. I've never felt better." The actor is also serious in his advocacy to focus on eating a nutritious diet. He said: "The idea is that we should be consuming whole foods. We should not be relying on the idea that genes are determinants of our health. We should not be relying on the idea that nutrient supplementation is the way to get nutrition, because it's not. I'm talking about whole, plant-based foods."