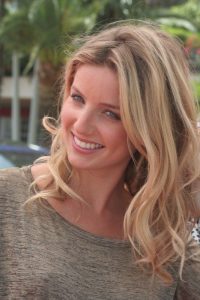 Hollywood star Annabelle Wallis had her beginnings in the mid-2000s. As a film actress, she debuted in the Bollywood film Dil Jo Bhi Kahey… in 2005. That same year, she appeared in an episode of Jericho. Later, she had performances in the films True True Lie, Steel Trap, and Body of Lies.
At the same time, she had roles in the TV movies Diana: Last Days of a Princess and Ghost Town. Her first notable role on television was her portrayal of Jane Seymour in The Tudors. After this, she starred in the TV film The Lost Future, appeared in 2 episodes of Strike Back: Project Dawn, and played Bridget Pierce in Pan Am.
Around this period, she appeared in the movie W.E. and played the role of Amy in X-Men: First Class. She next played Sara in Snow White and the Huntsman. Wallis became further known for her portrayal of Grace Burgess/Shelby in Peaky Blinders, which she starred in from 2013 to 2016. Simultaneously, she starred in the films Hello Carter, Annabelle, Sword of Vengeance, Grimsby, and Come and Find Me.
The actress became further known for her performances in King Arthur: Legend of the Sword and The Mummy opposite Tom Cruise. She next reprised her role as Mia in Annabelle: Creation. More recently, she had performances in the films Tag and Boss Level. This year, she starred in the miniseries The Loudest Voice.
The 35-year-old actress takes care of her health by eating clean, whole foods. Though she's never told about her diet plan, it's assumed she's a vegan. On her Twitter, she posted: "What other animal drinks another animals milk? Ask yourself. We are the only one's!! Food for thought." Hence, it's implied that the actress only eats a plant-based diet, nothing that comes from animals. That should explain why she has a svelte figure.