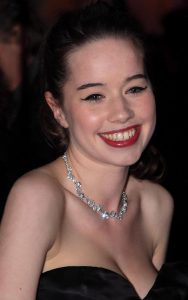 English actress Anna Popplewell had her beginnings in the late 1990s. She made her debut in the TV movie Frenchman's Creek. Her first movie role was in Mansfield Park. In the early 2000s, she got active on the big screen with performances in the films The Little Vampire, Me Without You, Thunderpants, and Girl with a Pearl Earring. She later received wider attention thanks to her role as Susan Pevensie in The Chronicles of Narnia: The Lion, the Witch and the Wardrobe.
She then reprised her role in the sequels The Chronicles of Narnia: Prince Caspian and The Chronicles of Narnia: The Voyage of the Dawn Treader. Following this, she starred in the British drama film Payback Season. From 2013 to 2016, she became known for her role as Lady Lola in The CW series Reign. She was part of the show's main cast from seasons 1-3. She also starred in the independent film Freak of Nurture.
The 29-year-old actress stays in shape and maintains her overall health by eating well. She follows a clean diet plan on a regular basis, or at least she tries to. While it's hard to find the motivation to stay away from processed foods and drinks, it's not that difficult for the actress. She knows she feels better inside and out when she sticks to healthy foods. She feels the effects of unhealthy foods on her body, particularly on her skin, so it's easy for her to get rid of them.
She also doesn't skip meals. While being an actress is a busy job where eating can be a challenge at times, the English beauty doesn't let it affect her healthy habits. She also brings healthy snacks with her, like nuts and fruits, so she can munch on them whenever she doesn't have time to have proper meals. In general, her diet plan consists of lean proteins, whole grains, and fruits and vegetables.