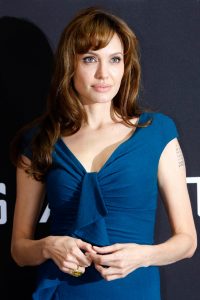 Hollywood actress Angelina Jolie had her beginnings in the 1980s as a child actress. Her debut was in the movie Lookin' to Get Out where her father Jon Voight starred. She became more active in the 1990s first starring in Cyborg 2. Her first lead role was in Hackers in 1995. Her performance in the TV movie Gia gained her praise. She then won an Oscar for Best Supporting Actress for her role in Girl, Interrupted. She rose to greater fame in the 2000s playing Lara Croft in Lara Croft: Tomb Raider.
This also started her journey as a heroine in many action films. This includes Mr. & Mrs. Smith, Wanted, and Salt. She was also acclaimed for her performances in the films A Mighty Heart and Changeling. In the 2010s, she's also ventured into directing, writing, and producing. This includes the films In the Land of Blood and Honey and Unbroken. Also, she starred as the title character in the movie Maleficent.
The 42-year-old actress stays in shape by sticking to an active lifestyle. As far as we could remember, the actress has impressed her fans not only by her acting chops and remarkable lips but also by her amazingly slender and toned physique. Being a staple in many action films, physical training as part of her preparation is nothing new. She's used to it and she's also used to having a mobile lifestyle. Despite her impossible schedule, she's able to make time for her workout routine. By exercising regularly, she's able to maintain her health and fitness.
It is reported that Angelina is a fan of kickboxing. This could be one of the reasons why she's very good in doing action or fighting scenes in some of her films. Interestingly, the actress also shared how she did an exercise that she doesn't normally do for her role in Maleficent and that's yoga. She revealed: "She made me do yoga (her stunt coordinator), and I have no patience for yoga. It's not something I do easily because I'm not a still person. But I was forced to do yoga because (to fly) you have to have your core strength to be able to hold yourself."