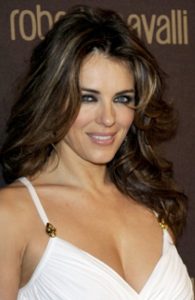 English model and actress Elizabeth Hurley first became an actress in the late 1980s. She eventually became a model at age 29 when Estée Lauder offered her a job. Her debut was in the British anthology film Aria. She continued acting in the 1990s. She finally got widely recognized for her role in Austin Powers: International Man of Mystery. In the movie, she played the role of Vanessa Kensington. She reprised the said part in Austin Powers: The Spy Who Shagged Me. She turned to television in the 2010s. She had a recurring role on Gossip Girl. As of 2015, she stars as Queen Helena in The Royals.
Elizabeth Hurley remains fabulous despite being in her 50s. She's one of the women in Hollywood that displays beauty and sophistication even at a crucial age. Looking at her, she's not only beautiful, she also has a great body. One would wonder how a woman in her 50s could maintain such an incredible figure. When asked what her beauty secrets are, her answer was quite interesting. She said she maintains her svelte figure by eating lots of food! She said: "I have to be careful because I am 50."
She added: "I always watch what I eat, but I eat plenty of food." But when pressed for other specifics, the actress finally gave in to the curiosity of the people around her. She revealed that she's not really into juice cleansing diets. She doesn't even take vitamins. What keeps her slim? The actress said, "I try not to eat too much for dinner." This may be a simple technique to maintain a slender body, but this surely works. Elizabeth's figure is one evidence of its efficiency. After all, there could only be a few women in their 50s that could actually pull off a tiny bikini. Surely, The Royals star is one of them.