Early Years and Career Path
Born Angelina Jolie Voight on June 4, 1975 in Los Angeles, California to actors Jon Voight and Marcheline Bertrand, she has worked her way to be a respected actress, film director, screenwriter, and author.
At age 12, she decided she wanted to pursue acting, thus enrolling at the Lee Strasberg Theatre Institute, where she trained for two years and appeared in numerous stage productions. Two years later, she dropped out from her acting classes and aspired of becoming a funeral director. She then started working as a fashion model, working primarily in New York, Los Angeles and London.
Her acting career started as early as seven years old when she had a small part in Lookin' to Get Out, a film co-written by and starring her father, Jon Voight. She committed to acting when she was 16 but found it hard to pass in auditions, often being told that she was "too dark".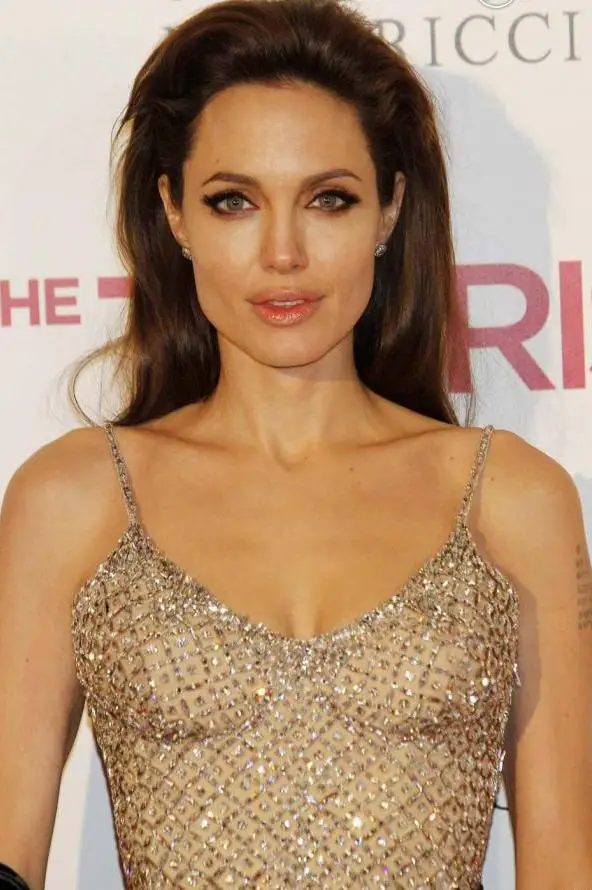 Angelina suffered from suicidal depression throughout her teens and early twenties. She felt isolated at Beverly Hills High School by children of some of the area's wealthy families, as her mother produced an average income. She was also teased by other students for being overly thin and for wearing braces and glasses. This led to her difficulty in connecting with other people, resulting for her to self-harm.
In 1993, she officially began her professional career when she played her first leading role in the low-budget, direct-to-video sequel Cyborg 2. She was very disappointed with the film that she did not audition for a year.
After playing in the independent film Without Evidence in 1995, she landed the role of Kate "Acid Burn" Libby in Hackers, her first Hollywood movie, for which she gained some notice for her performance.
Her career skyrocketed after winning a Golden Globe Award for her work in the television film George Wallace. She also received an Emmy nomination for her performance. In 1998, she was chosen to portray supermodel Gia Carangi in HBO's Gia. Again, she won a Golden Globe Award and her first Screen Actors Guild Award, and was nominated for an Emmy Award as well.
Her international breakthrough was in Lara Croft: Tomb Raider, playing the titular character. The movie was a commercial success and launched Angelina's reputation as a female action star. She then starred in other major productions such as Original Sin, Life or Something Like It, the sequel Lara Croft Tomb Raider: The Cradle of Life, Beyond Borders, Taking Lives, and Oliver Stone's Alexander.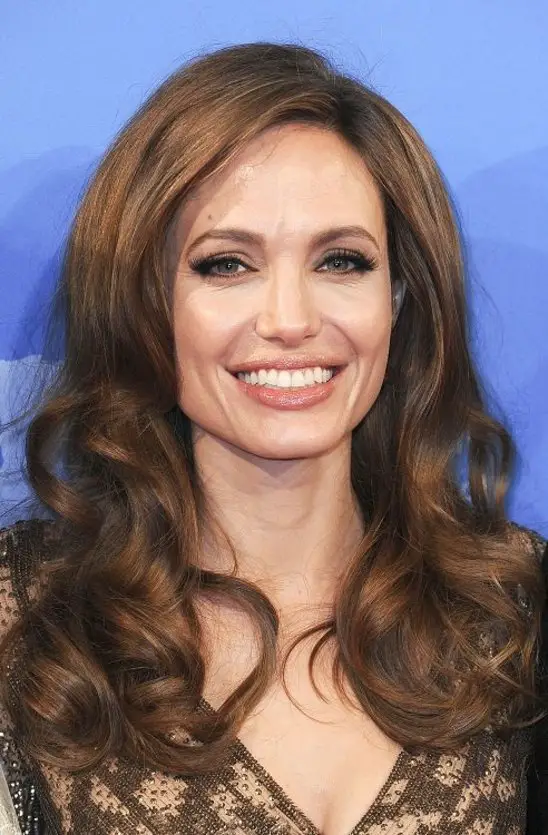 Plastic Surgery and the Controversial Double Mastectomy
Ever since she had stepped into the international limelight, viewers have been wondering if she had undergone a cosmetic procedure to improve her already-gorgeous looks. She had started acting in her teens so people could always compare how she looked before and how she looks right now. It could just be a matter of age, make-up, lighting but it has been noted how different her nose and lips are compared to before.
It has been rumored that she had undergone a nose job as her current photos show that her nose had gone smaller, narrower and more elegant looking. She is also known for her sex appeal and has been regarded as one of the women with the sexiest lips, leading to some hearsay about a lip reduction. Before and after photos show that her lips before were fuller, thus people assuming that a lip reduction had helped her in obtaining a sexier lips that compliment her face. The actress had never confirmed on the veracity of these rumors.
Just recently, she shocked the world when she announced that she had undergone a double mastectomy. Her plastic surgeon, Dr. Jay Orringer, told The New York Daily News that the actress' decision inspired other women to undergo the same procedure to lower the risks of breast and ovarian cancer.
Her personal relationships had also created controversy. She had a romance with British actor Johnny Lee Miller after meeting him in 1995. She married him in 1996, but separated the following year, and got divorced in 1999. She then married actor Billy Bob Thornton in 2000, divorcing him in 2003.
In 2005, she got involved in a Hollywood scandal when she was accused of being the reason for Brad Pitt and Jennifer Aniston's divorce. Angelina and Brad did not publicly comment on the nature of their relationship until 2006 when the actress confirmed to People magazine that she was pregnant with Brad's child. They announced their engagement in April 2012 after seven years of being together.