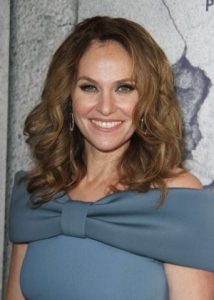 Hollywood actress Amy Brenneman had her career beginnings in the early '90s. Her first starring role on television was as Janice Licalsi in NYPD Blue. She next became known for her supporting roles in the films Casper, Heat, and Fear. She later achieved greater success after landing the titular character in the series Judging Amy. She starred as the lead of the show until its finale in 2005. Following this, she became known for her role as Dr. Violet Turner in Private Practice.
During the 2000s, she also had roles in the films Nine Lives, 88 Minutes, and The Jane Austen Book Club. After Private Practice ended in 2013, she went on to play Laurie Garvey in the HBO series The Leftovers. She also portrayed Marie de Guise in three episodes of Reign. Her latest roles in the movies were in the 2013 features Words and Pictures and The Face of Love. She's also guest-starred in an episode of Veep.
The 53-year-old actress stays in shape by choosing to live a healthy life. This means eating well and staying active through workouts and other physical activities. Despite being a wife, a mother, and an actress-producer, Amy lives a balanced life by making sure that she gets enough workouts. Her exercises aren't intense and complex, she just does the basics. She also makes exercise a priority, but she doesn't obsess herself with getting super slim and fit. Her main reason for exercising is for overall health and strength.
In an interview, she talked about how she practices a healthy life through her lifestyle choices. When it comes to fitness, she said: "I've always been fit. I'm lucky … I have an internal clock, and I know when to move my body. And I have a wonderful trainer. I wandered into this hardcore Pilates place [last year], and she worked me out. Also, one of the great releases for me is to go running."