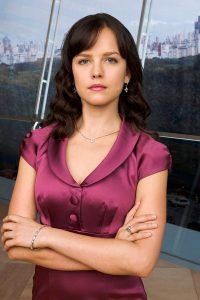 Hollywood star Allison Miller had her career beginnings in the mid-2000s, debuting in an episode of General Hospital. She next appeared in 2 episodes of Boston Legal. She later made her film debut in 17 Again. Her first starring role on the big screen was in the 2009 film Blood: The Last Vampire. At the same time, she had her first main part on the small screen as Michelle Benjamin on the short-lived series Kings. She became further known in the 2010s, first starring as Skye Tate on the Fox series Terra Nova, which was canceled after one season.
Following this, she appeared as recurring character Carrie on the NBC sitcom Go On. Afterward, she played the lead role Samantha McCall in the horror film Devil's Due. She also played recurring role Julia on the show Selfie and starred in the comedy-drama film There's Always Woodstock. She later joined the main cast of the Syfy series Incorporated More recently, she starred as Sonya Struhl in the second season of Netflix's 13 Reasons Why. She'll star in the upcoming television series A Million Little Things.
The 33-year-old actress takes care of her body and overall well-being by following a clean diet plan. By eating clean, not only does she maintain her slender figure, she also feels great on the inside and out. Eating healthily also gives her amazing energy, something she doesn't get when she's eating processed foods. Because of the negative effects of poor eating habits to her body, she's easily motivated to eat well. With this, her diet plan mainly consists of lean proteins and whole grains. Of course, she consumes lots of fruits and veggies as these are rich in fiber. She allows herself to indulge her cravings every now and then but she always does so in moderation. She never allows herself to overeat.