Acting Career in Sweden and Hollywood Breakthrough
Noomi Rapace was born on December 28, 1979 in Hudiksvall, Sweden to Spanish Flamenco singer Rogelio Durán and Swedish actress Nina Norén. She has a sister, Særún Norén, who is a photographer. When she was five, she relocated to Flúðir, Iceland with her mother and stepfather.
In 1988, at age seven, she made her film debut in a small role in In the Shadow of the Raven. Her next acting project came eight years later in 1996 when she was 15, playing the role of Lucinda Gonzales in the Swedish soap opera Tre kronor, which she played until 1997.
After Tre konor, she appeared as Nadja in the 1997 Swedish film Sanning eller konsekvens. During the early 2000s, she appeared in various movies, including Röd jul (2001), En utflykt till månens baksida (2003), Älskar, älskar och älskar (2004), as well as in the miniseries Pusselbitar (2001) and Stora teatern (2002). During this period, she also landed a guest spot in the Swedish television series Tusenbröder.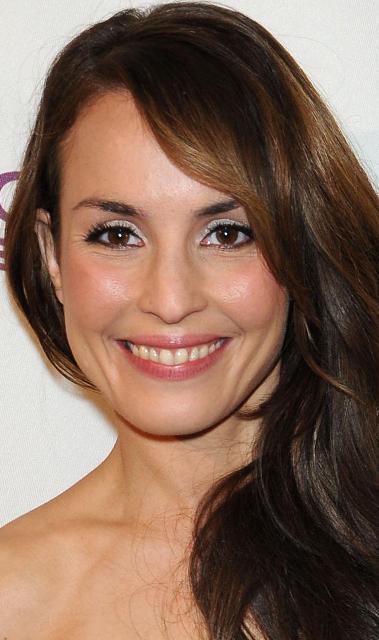 In 2005, she appeared in the Swedish feature Blodsbröder, followed by the films Enhälligt beslut and Du & jag, released in 2006. The following year, she appeared in the Danish film Daisy Diamond. From 2007 to 2008, she also became known as Nicky in the Swedish TV series Labyrint.
Her international breakthrough came in 2009 after being cast as Lisbeth Salander in The Girl with the Dragon Tattoo, a Swedish drama thriller based on the novel of the same name by Swedish author and journalist Stieg Larsson. Reception for the movie was positive and it grossed over $104 million on a $13 million budget.
For her performance, she won such awards as the New York Film Critics Online Award for Best Breakthrough Performer and the Satellite Award for Best Actress. She also earned nominations, including a Broadcast Film Critics Association Award and a Saturn Award for Best Actress.
She reprised her role as Lisbeth Salander in The Girl Who Played with Fire and The Girl Who Kicked the Hornets' Nest, which were also released in 2009. The former received positive reviews while the latter generated mixed reviews though both films were box office successes.
In 2010, she starred as Leena in the Swedish drama film Beyond. It was screened at the 67th Venice International Film Festival and won the International Critic's Week Award. It was also submitted for a 2011 Academy Award for Best Foreign Language Film nomination but it didn't make the final shortlist.
The following year, she appeared in the Norwegian thriller film The Monitor, which received positive reviews from critics and won her the Rome Film Festival for Best Actress. Later in 2011, she gained wider fame for her portrayal of Madame Simza Heron in the British-American feature Sherlock Holmes: A Game of Shadows, starring alongside Robert Downey, Jr. and Jude Law.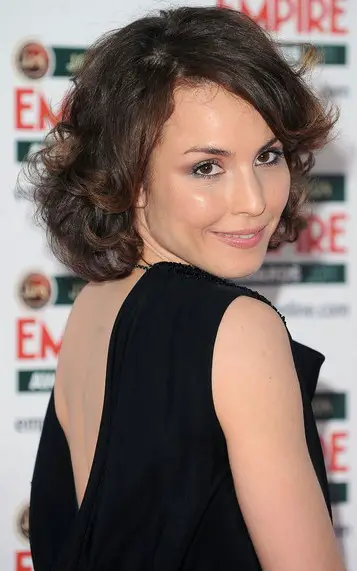 Subsequent Films and Plastic Surgery
Sherlock Holmes: A Game of Shadows mainly garnered positive reviews and was a box office success as well, earning over $545 million worldwide on a $125 million budget. In 2012, she played the role of Elizabeth Shaw in Ridley Scott's science fiction movie Prometheus.
Prometheus' visual design and acting was praised by critics though its plot garnered mixed reception. This, however, didn't hinder the film in achieving impressive box office ticket sales, earning over $400 million worldwide on an estimated budget of about $120-$130 million.
In 2013, she played the role of Beatrice in Dead Man Down and Isabelle in Passion. The former was poorly received by critics and was also a commercial failure, only grossing over $18 million on a $30 million budget while the latter was selected to compete for the Golden Lion at the 69th Venice International Film Festival.
Though she made her breakthrough in the original European production of The Girl with the Dragon Tattoo, she became known to international audiences for her roles in 2011's Sherlock Holmes: A Game of Shadows and 2012's Prometheus. Since then, she has sparked attention and as people get to know her, they have also observed a sudden transformation on the actress' face.
Her prominent cheekbones have led others to speculate that the Swedish star has undergone cheek implants. Originally sharp, her cheeks now seem to be fuller and some experts said that such fluctuation in size doesn't have anything to do with weight and is more of a result of a cosmetic interference.
With the advent of of hyaluronic acid fillers like Perlane and Juvederm, and other options such as fat grafting, it is more likely that Rapace didn't need to have a cheek augmentation as there are other lighter options. Boston plastic surgeon Dr. Jonathan Hall also said that with these other options, he doesn't do many cheek implants anymore.