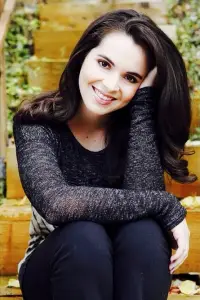 Hollywood actress Vanessa Marano started her professional acting career in the early 2000s. Her first ever role was as Hanna Malone on the TV series Without a Trace. She next appeared as a recurring character Franchesca on The Comeback. After this, she played April Nardini on Gilmore Girls. She became more active in the late 2000s. During this period, she had a regular role as Eden Baldwin on the soap opera The Young and the Restless. She also became known for her recurring role as Rebecca Mitchell on Dexter. It was however her role as Bay Kennish on Switched at Birth that made her widely popular.
The 25-year-old actress takes care of her body and overall health by sticking to a healthy diet. One of the ways she does it is by eating a lot of fruits. She said: "I have a massive sweet tooth. The healthiest way I've found to satisfy it is by eating fruit." She then added: "To balance out my sweet tooth, I reach for protein. I always feel so much more awake and healthier after a meal packed with protein."
Even with her busy schedule at work, she always manages to take care of her body with the foods she eats. Most of the time, she avoids eating unhealthy foods such as processed and junk foods. She also doesn't eat a fast food a lot. She sticks to fruits and veggies, lean meat, and whole grains. She knows she needs to fill her body with nutritious food if she wants to stay fit and healthy. She also knows that by eating mostly healthy items daily, she not only achieves a great body, she also ensures her overall wellness and even her mental health. She does indulge in her cravings, but she only every now and then and in moderation.