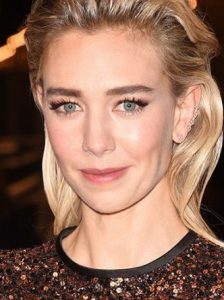 Actress Vanessa Kirby has been acting professionally since her debut in the 2010 film Love/Loss. Shortly after, she had her first television role as Ruth Elms in 3 episodes of the BBC drama series The Hour. At the same time, she portrayed Estella Havisham in the BBC TV drama Great Expectations. She next joined the cast of the crime film The Rise, followed by a part in the lesser known movie Nora.
Kirby then played the role of Alice Tanner in miniseries Labyrinth, after which she guest-starred in Agatha Christie's Poirot. She landed more movie roles after that. The actress had performances in the films Charlie Countryman and About Time. In 2014, she played her first lead role in the film Queen & Country. Subsequently, she gained further prominence for her roles in the Hollywood movies Jupiter Ascending, Bone in the Throat, and Everest.
She also appeared in the TV movie The Dresser and played Lady Jemima Hervey in the ITV series The Frankenstein Chronicles. The following year, she portrayed Zelda Fitzgerald in the biographical film Genius and had roles in Kill Command and Me Before You. From 2016 to 2017, she played Princess Margaret in Netflix's The Crown. Recently, she played Alanna Mitsopolis / White Widow in Mission: Impossible – Fallout. She also joined the main cast of the upcoming movie Fast & Furious Presents: Hobbs & Shaw.
The English actress stays in shape by eating clean. The physical training she's undergone for the latest Mission Impossible movie has also taught her to be more mindful of her food choices. Her diet is now focused on vegetables, fruits, whole grains, and healthy fats. She's cut down on sugar and salt, which means less fast food and processed meals for her. These changes work well for her body and overall well-being. She feels stronger and at ease. Once in a while, she indulges in her cravings but only in moderation.