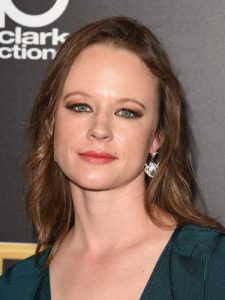 Hollywood star Thora Birch started her acting career at a young age. She debuted in the 1988 film Purple People Eater. For this, she won a Young Artist Award. At the same time, she starred as Molly in the NBC sitcom Day by Day. She next starred as Taylor Buckman in the sitcom Parenthood, which aired on television from 1990 to 1991. She simultaneously had roles in the films Paradise, All I Want for Christmas, Hocus Pocus, and Monkey Trouble.
Birch also played Sally Ryan, Harrison Ford's daughter in Patriot Games and Clear and Present Danger. Other film roles during this period were Hocus Pocus, Monkey Trouble, Now and Then, Alaska, and Anywhere but Here. The actress then played a more adult-oriented role in Sam Mendes' American Beauty in 1999. She received a BAFTA nomination for Best Supporting Actress for her portaryal of Jane Burnham in the film.
Her performance of Enid in the film Ghost World also earned her acclaim, getting a Golden Globe nomination for Best Actress. She went on to star in the films Silver City, Slingshot, Dark Corners, Train, Winter of Frozen Dreams, and Deadline. Also, her portrayal of Elizabeth "Liz" Murray in the TV movie Homeless to Harvard: The Liz Murray Story got her an Emmy nomination. As of 2019, she plays Gamma / Mary in The Walking Dead. Her latest film roles include Affairs of State, The Last Black Man in San Francisco, and Above Suspicion.
Thora Birch doesn't follow any special kinds of diet nor does she starve herself to lose weight. She tries to keep in shape by sticking to clean, whole foods, eating lots of veggies, and drinking lots of water. Nonetheless, she enjoys being able to eat whatever she wants. In an interview, the actress shared her love of Italian food and even diet root beer.