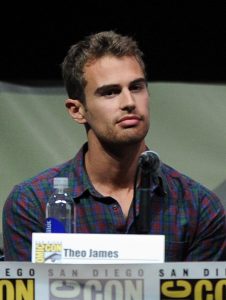 Theo James came to Hollywood stardom courtesy of his portrayal of Four Tobias in the Divergent film series. The movies are based on the best-selling novel of the same name. Prior to this mainstream success, he initially started his career in the UK and was first noticed for his role in the movie You Will Meet a Tall Dark Stranger. He ultimately entered the Hollywood scene and played a supporting role in Underworld: Evolution, which instantly earned him recognition. This seemed to be the beginning of a more promising career for the handsome actor. He auditioned for other roles and soon secured the part of Four in the Divergent films. His portrayal of the said character in the movies was pretty great, garnering him widespread admiration among fans. He recently reprised the said role in the latest sequel Allegiance. He also starred in the drama film The Benefactor with Dakota Fanning and
Richard Gere.
The actor may not be as muscular and buff as compared to his contemporaries, but he sure is lean and fit and looks very strong and agile, too. His performance as Four in the Divergent films showcased this strength and agility that made him perfect for the role. Despite being young, Theo is conscious of his health. He's careful to engage in any unhealthy habits because he's aware that such habits would a take a toll on him years from now. And being someone from the acting industry, he doesn't want to risk it. Because not only does he need to look great, he also needs to feel great to be able to continue acting.
For this reason, Theo does not waste any time doing anything that he knows is bad for him. Aside from observing a healthy workout routine, the actor also makes sure he regularly eats nutritious food. Basically, healthy foods are those containing proteins, healthy carbs, and other vitamins. So, he usually opts for fish, chicken, veggies, fruits, sometimes rice, and lots of water. He also drinks healthy shakes. Occasionally, he digs in to pizza and burgers, though there's moderation.