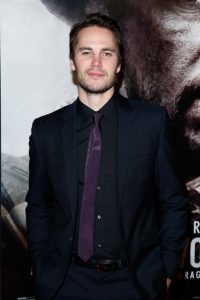 It was in 2006 that Canadian actor Taylor Kitsch got his start in the acting world. His first television appearance was in Godiva's and Kyle XY. It was also this year that he began playing Tim Riggins in Friday Night Lights, which was his breakthrough role. The series ran for five seasons, earning him substantial attention. Simultaneously, he also starred in the movies John Tucker Must Die, Snakes on a Plane, The Covenant, and Snakes on a Plane.
He later portrayed Remy LeBeau / Gambit in X-Men Origins: Wolverine. In the 2010s, he played the titular character in 2012's John Carter. He later starred in the features Battleship, Savages, Lone Survivor, and The Grand Seduction. His latest roles on the big screen were in American Assassin and Only the Brave. In addition, he also starred as Paul Woodrugh in True Detective's second season. This year, he starred as David Koresh in the miniseries Waco, which he also produced.
The 36-year-old actor works out to stay in shape. But aside from his fitness routine, he also understands the importance of proper nutrition. When it comes to building muscles or improving strength, exercises aren't enough. He knows he also needs to be cautious when it comes to the foods he eats. In an interview, the actor shared his healthy habits, saying: "Be aware of what you're ingesting."
For him, it is crucial to focus on eating lean protein with every meal. He also consumes complex carbs, specifically in the morning. He chooses what he eats most of the time based on their nutritional components. Still, the actor is not strict when it comes to his eating habits. He still allows himself to eat pizza or drink some beer every now and then. He still enjoys his cravings occasionally. The idea is to not just overindulge.