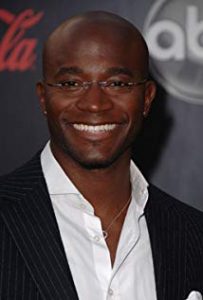 Hollywood actor Taye Diggs had his career beginnings in 1996, debuting in an episode of New York Undercover. He next played the role of Adrian "Sugar" Hill in the soap opera Guiding Light. Later in 1998, he had his first movie role in the film How Stella Got Her Groove Back. He went on to star in the films Go, House on Haunted Hill, The Wood, and The Best Man. In the 2000s, he came to prominence for starring the role of Andre Romulus 'Dre' Ellis in the film Brown Sugar.
This was followed by performances in such films as Equilibrium, Chicago, Malibu's Most Wanted, Drum, Cake, Rent, Slow Burn, and Days of Wrath. On TV, he became known for his role as Jackson Duper in Ally McBeal, for playing the lead in Kevin Hill, starring as Detective Brett Hopper in Day Break, and for playing James in Will & Grace. Diggs also became more popular for starring as Dr. Sam Bennett in Private Practice.
He continued his prolific career in the 2010s, starring in the movies The Fab Five, Between Us, The Best Man Holiday, Baggage Claim, and Opening Night. Back on TV, he starred as Inspector Terrance English in Murder in the First. After the show ended, he played Councilman Angelo DuBois in Empire, as well as starred as Head Coach Billy Baker in All American. In the movies, his recent performances were in 'Til Death Do Us Part, Set It Up, and River Runs Red.
Taye Diggs keeps in shape by performing his workout routine consistently. Despite his crazy schedule, he knows he needs to make extra efforts to stay in shape. "You gotta make the time!" said the actor. "Being surrounded by all these young, fit bodies? They give me inspiration. I lift weights, do cardio when I can, and hit the basketball courts with my son."