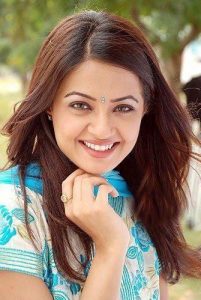 Indian celebrity Surveen Chawla started her show business career by acting on soap operas. She made her first TV appearance on Star Plus' Kasautii Zindagi Kay. Simultaneously, she starred on another Star Plus series Kahin To Hoga. She continued her TV career with Sony's Kaajjal. She then appeared on the dance reality show Ek Khiladi Ek Haseena and hosted Comedy Circus Ke Superstars. In addition, she has started a film career. Her debut was in the Kannada film Paramesha Panwala. She made her Bollywood debut in Hum Tum Shabana. In the 2010s, she has mostly starred in Punjabi films, as well as a few Hindi and Tamil features.
The actress is already in her 30s, that's why she's already more health-conscious than when she was younger. She now knows that eating healthy means preserving her body, mind and overall wellness. She's also careful not to consume so much calories. As she ages she knows her metabolism will become slower. With this, she makes sure she mostly eats nutritious foods. She avoids eating fast foods and other processed meals. When eating, she's also careful of her portion size. Portion control and overall moderation are something that she practices regularly.
In the morning, Surveen starts the day by drinking two glasses of lime water with a spoon honey. Because she is vegetarian, she carefully chooses what she eats and what ingredients her foods contain. She also believes in the effectiveness of green tea when it comes to the health benefits it has, that's why she consumes 5-6 cups every day. Being a vegetarian, her foods are mostly composed of fruits and veggies. She thinks that her vegetarian lifestyle is what makes her fit and her skin glowing. Once in a while, she allows herself to indulge her cravings, like having some chocolates. But as mentioned, she always eat in moderation.