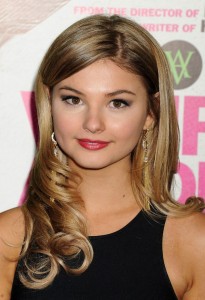 American actress Stefanie Scott began her acting journey at a young age. She was only 12 when she made her debut on both film and television. Her talent and passion for acting paid off in a short span of time as she landed worthy acting gigs later on as she was entering her teens, most notably in Flipped and No Strings Attached, the latter of which she played Natalie Portman's younger version. At the same time, she began playing a starring role on the Disney series A.N.T. Farm. It ran on television from 2011 to 2014 for three seasons, earning her recognition from teenage audiences. She still acted on the big screen despite having a regular role on the small screen. Further recognition was secured in 2015 courtesy of her lead role in the horror movie Insidious: Chapter 3. She has a couple of upcoming movies, which means that her career is getting more promising than ever.
The 19-year-old actress has an exciting acting career ahead of her. After notable roles on television, she's now hitting the big screen with her devotion and talent for performing. Standing at 5'4, she's also a sight for sore eyes. Interestingly, she's health conscious despite her young age. She already recognizes the importance of mostly eating healthy and clean foods to take care of her body. This is because she's aware that it's not only to look good physically, but also to feel healthy as well.
Being a young actress who's getting more and more opportunities each day, it's also essential for her to be always on-the-go, which is why she needs her energy. To achieve this, processed foods won't do. She needs nutritious foods to help her with her active career and lifestyle. With this, she likes eating chicken and fish as her source of proteins. She particularly likes mackerel. Aside from this, she also likes eating veggies like broccoli and loves drinking vegetable juices.