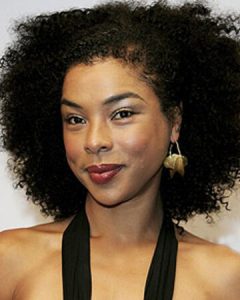 Sophie Okonedo first debuted in the 1991 British film Young Soul Rebels. Her next film role was in 1995's Go Now. On television, she had her first role in the TV movie Age of Treason. She then had notable roles in such shows as The Governor, Staying Alive, and In Defence. In the 2000s, the British actress appeared in the movie Dirty Pretty Things. She later rose to fame for her performance in 2004's Hotel Rwanda.
For her work here, Okonedo was nominated for the Academy Award for Best Supporting Actress, while winning the Black Reel Award for Best Actress. She next had performances in the films Æon Flux, Stormbreaker, Scenes of a Sexual Nature, and The Secret Life of Bees. For her portrayal of Sandra Laing in the movie Skin, Okonedo was nominated for the British Independent Film Award for Best Actress.
She also starred in the miniseries Tsunami: The Aftermath, for which she earned a Golden Globe nomination for Best Supporting Actress. She had starring roles in more miniseries, including Oliver Twist, Father & Son, and Criminal Justice. In the 2010s, the actress had performances in the films After Earth, War Book, Christopher Robin, Wild Rose, and Hellboy. More recently, she played Caroline in the dramedy Flack. She next played Charlotte Wells in the web series Ratched.
In an interview with Women's Health, Sophie Okonedo got candid about how she makes constant efforts to live healthily. For starters, she follows a vegetarian diet. "I eat fairly healthy. I became a vegetarian last year. I eat loads of produce," said the actress. "I try to eat things that are local. I think diets don't work, so I try not to do them. I think they stop you from listening to your body." She has also cut back on any alcoholic drinks.