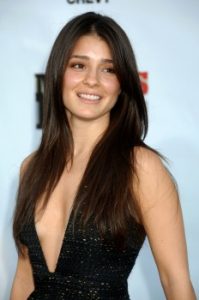 Hollywood actress Shiri Appleby had her career beginnings in the 1980s as a child actress. During the 1990s, she had several roles on the big screen and guest roles on television. She had her first main role on the sitcom Sunday Dinner. She gained international prominence as the lead on the TV series Roswell. This led her to star in the films A Time for Dancing, Swimfan, Undertow and Havoc. She also had roles in the movies I'm Reed Fish and Charlie Wilson's War. Her recent film is 2017's comedy drama Lemon. After Roswell, she also starred in numerous TV movies. She then played recurring roles on Six Degrees, ER, and starred on Life Unexpected. As of 2015, she stars as Rachel Goldberg on the TV series UnREAL.
The 38-year-old actress maintains her slender figure by living a healthy life. Aside from working out, she also eats right. Being in the crucial age, Shiri knows that she needs to be more careful of her food options. For this reason, she's cautious with what she eats. Generally, she stays away from junk and processed foods. She also doesn't eat those food high in sodium and sugar. She sticks to foods that are nutritious. She focuses on having lean proteins, fiber, fruits and vegetables. She also opts healthy carbs and fats. She has indulgences, but when she has them she makes sure she observes portion control.
In an interview, the actress said: "For lunch, I made a salad with kale, tomatoes, cucumbers, a hard-boiled egg, black beans and hearts of palm, both out of a can -no one's perfect." She likes eating salad because it keeps her energetic which lasts throughout the day. She usually has her salad nutritious with a simple dressing of olive oil, lemon and sugar. For dinner, she eats a stir-fry, using leftover fresh vegetables that weren't used during lunch.