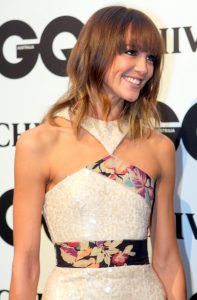 Australian actress Sharni Vinson had her career beginnings in the mid-2000s. She made her debut as Cassie Turner in the Australian soap opera Home and Away. Afterwards, she made a guest appearance on the TV show My Boys, which also marked her Hollywood debut. She next guest-starred in the US series CSI: NY, NCIS, and Cold Case. In 2010, she made her film debut as Natalie in Step Up 3D. She next starred in the films Blue Crush 2 and You're Next. She later became further known for playing Tina in the movie Bait 3D, followed by the feature Patrick. In 2015, she starred in the movie Dragon Blade. Her most recent work on the big screen was int he 2016 movie House on Willow Street.
The 34-year-old actress stays in shape by living an active lifestyle. Being a dancer, being active is already a normal part of her daily routine. She always dances and practices her choreography. This surely contributes to her amazingly toned physique. The Aussie beauty is also notable for her toned and flat abs. When asked what her secret is when it comes to maintaining such abdominal muscles, she said she credits her incredible abs to her love of boxing in addition to other exercises that she does on a regular basis.
Sharni workouts regularly, but it wasn't until she discovered boxing that she became more active in exercising. She said she felt the positive effects boxing has had for her. In an interview, she gushed about how boxing changed her body and her life in general. She said: "Nothing had ever worked out my body like boxing. You're using every muscle in your body, and all the twisting action is fantastic for your abdominals!" With her dancing routine and her boxing regimen, it's no wonder that Sharni Vinson has this amazing physique.