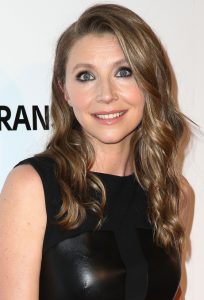 It was in 1992 that actress Sarah Chalke got her start in the show business. She made her debut in the TV film called City Boy. Following this, she got her break after landing the role of Becky Conner-Healy in the ABC sitcom Roseanne, which gained her mainstream recognition. After her stint in Roseanne ended, she got the role of Gloria Hobson in the series Nothing Too Good for a Cowboy. She achieved further success in the 2000s, playing the role of Dr. Elliot Reid in the TV series Scrubs.
Also during this period, she had roles in the films Kill Me Later, Alchemy, Cake, Chaos Theory, and Mama's Boy. She also became known for her recurring role of Stella Zinman in the sitcom How I Met Your Mother. In 2011, she starred as Kate Swanson in the short-lived show Mad Love. She next joined the main cast of the show How to Live with Your Parents (For the Rest of Your Life) as Polly. Since 2013, she has been voicing the role of Beth Smith in the animated show Rick and Morty.
The 42-year-old actress stays in shape by living a healthy lifestyle. For one, she makes sure she stays active at most times. In an interview with Fitness, she got candid about her favourite workout habits. She said: "I love Xflowsion, a combination of martial arts, yoga, and power dance. There's so much variety that an hour and 15 minutes just flies by and you never get bored. It incorporates a lot of yoga, which improves your flexibility and your strength, and then you get to do boxing. That's my favorite part, because it's such a great release. I feel so much stronger now, and I definitely have lots of energy."
Aside from this, she also enjoys being active outdoors and enjoys running on the treadmill. "I like to hike with my chocolate Labrador, Lola. If I can't squeeze in a workout any other way, I'll hop on the treadmill at home. Actually, if I need to study lines or get ready for an audition, I find it easier to learn on the treadmill. There's something about movement that helps get everything going," she went on to say.