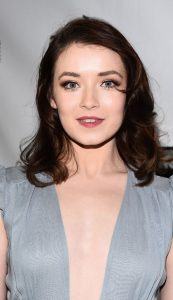 Actress Sarah Bolger got her start in 1999 when she starred as Helena Fitzgerald in the CBS TV film A Secret Affair. At the same time, she also made her movie debut in A Love Divided. She next appeared on the TV shows The World of Tosh and The Clinic, as well as played Lorraine Keegan in the miniseries Stardust. During this period, she also had roles in the feature films In America, Tara Road, Stormbreaker, and The Spiderwick Chronicles. Her first notable role on television was her portrayal of Mary Tudor in the Showtime series The Tudors, which she played from 2008 to 2010.
Following this, she acted in the films The Moth Diaries, Crush, and As Cool as I Am. From 2012 to 2015, she became known for her role as Princess Aurora in the ABC series Once Upon a Time. Simultaneously, she also starred in the movies Kiss Me, My All American, The Lazarus Effect and played the title role in the movie Emelie. She later starred as Jade in the TV series Into the Badlands from 2015 to 2017. More recently, she plays recurring role Anna Silk in the Starz series Counterpart. In addition, she's also had roles in the movies Halal Daddy, End of Sentence, and A Good Woman Is Hard to Find.
She may just be in her 20s but Bolger is already health conscious. For this reason, she mostly sticks to a clean diet. She's more cautious when it comes to consumption of processed foods. The actress naturally makes sure that her diet is clean and healthy. As for her diet plan, she mostly has lean proteins, whole grains, and fiber-rich foods like vegetables and fruits on a regular basis. Occasionally, she allows herself to indulge her cravings though she always practices portion control to make sure she doesn't overeat.