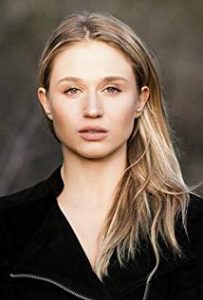 Hollywood star Rita Volk first worked as a model after being discovered by a modeling scout. This led her to work in some commercials. The acting involved in doing these commercials made her decide that she wanted to become an actress. While in university, she performed in student films, as well as joined a sketch comedy group. In 2012, she made her screen debut when she appeared in an episode of Rizzoli & Isles. She next landed another one-time role in Major Crimes the following year.
Afterward, she made her film debut starring in the parody movie The Hungover Games. It was also around this time that she got the part of Amy Raudenfeld in the MTV comedy series Faking It. She starred on the show from 2014 to 2016, gaining her substantial attention. Subsequently, Volk appeared in the movie Almost Friends, after which she appeared as herself in Young Hollywood. From 2016-2017, she starred in the short-lived show Relationship Status. Back in the movies, her latest performance was in the 2018 film Summertime.
The 29-year-old actress follows a simple diet plan to maintain a slender figure. She avoids processed and junk foods (most of the time), she drinks plenty of water for hydration, and she sticks to lean protein from fish and chicken plus lots of veggies. Moreover, Volk doesn't believe in strict diets. She loves food and doesn't want to get restricted from eating what she loves. Luckily for her, what she usually loves are nutritious ones.
For breakfast, it's usually an egg with toast and fruits on the side. Other times she likes having whole grains cereal or oatmeal. This greatly helps with her digestion, which is crucial if you're trying to not easily gain pounds. For lunch, it's typically chicken or fish with rice or pasta. For dinner, she prefers a lighter meal, which usually means a sandwich with soup. Every now and then, she indulges in pizza or wine or chocolate.