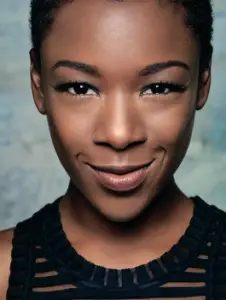 American actress and model Samira Wiley started her professional acting career in the 2010s. She had her first film work in 2011's The Sitter. That same year, she made her TV debut in 2 episodes of Unforgettable. She next performed in the movie Being Flynn and appeared in an episode of Person of Interest. She had her breakthrough in 2013 after she started starring as Poussey Washington on Netflix's Orange Is the New Black, which she played until 2017. Simultaneously, she had notable roles in the movies Rob the Mob, Nerve, 37, and Detroit.
She guest-starred on Law & Order: Special Victims Unit, The Catch, and played recurring character Justina Jordan on comedy series You're the Worst. More recently, she played Moira on the web series The Handmaid's Tale. For her performance, she won the Primetime Emmy Award for Outstanding Guest Actress in a Drama Series. She was also nominated for the Outstanding Supporting Actress category for the same role. In addition, she currently plays Jessica Mathers on the comedy show Ryan Hansen Solves Crimes on Television. This year, she starred in the film Social Animals.
The actress doesn't necessarily follow any dieting tricks nor does she diet at all. As a matter of fact, Wiley said she eats whatever she wants. She's a foodie and depriving herself of the foods she loves isn't her thing. One healthy food that she absolutely hates? Avocados. However, it turns out that she's just allergic. Hence, the reason for her not being able to stand the much-loved fruit. She also revealed that she loves being on set because of the craft services.
"If I'm on a shoot, and they have craft services there, it's basically like heaven. I eat a lot. I probably eat more than anybody that I know. I'll go on set and get a plate of bacon, a bagel, an omelet, boiled eggs, fresh fruit, oatmeal, fresh juice, potatoes, basically anything that's there. I don't mean that I alternate between these things. I'll eat all of this for breakfast," said the actress.