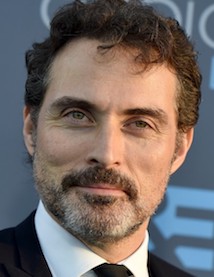 Rufus Sewell's acting career spans decades, beginning in the early '90s. His first notable work was his portrayal of British painter Mark Gertler in the film Carrington. He next portrayed Fortinbras in the big screen adaptation of Hamlet. After this, he played lead roles in the films Dangerous Beauty and Dark City. Sewell also appeared in several episodes of the TV series Middlemarch.
In the 2000s, he mostly played historical and mythological characters in some TV projects, such as Ali Baba in Arabian Nights, Agamemnon in Helen of Troy, and Charles II in The Last King. He went on to portray Alexander Hamilton in the miniseries John Adams. Following this, he starred as Dr. Jacob Hood in the TV series Eleventh Hour. Sewell also had a prolific career on the big screen. He starred in such feature films as A Knight's Tale, The Legend of Zorro, Tristan and Isolde, The Holiday, and The Tourist.
He later starred in Abraham Lincoln: Vampire Hunter, Hercules, Gods of Egypt, and recently played Sidney Luft in the biographical drama film Judy. Back on TV, he played Lord Melbourne in ITV's Victoria and starred as John Smith in Amazon's The Man in the High Castle. Recently, he starred in the BBC miniseries The Pale Horse and in M. Night Shyamalan's film, Old.
Rufus Sewell stays fit and healthy by sticking regular workouts and a healthy diet plan. While he doesn't follow any strict diets or intense fitness regimen, he makes conscious efforts to be in his best self by taking care of his body. As for his diet, he shared in an interview how he got into eating more proteins after he bulked up for his role in Hercules, starring Dwayne Johnson.
"We were all eating our own versions of the Dwayne Johnson diet. I was so sick of salmon by the end of that job," said the actor. However, it turns out that his body liked this type of diet. "But now I've become institutionalised, I can't get off it! I've got a protein habit that I just cannot keep under control."