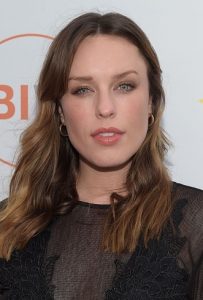 Aussie actress Jessica McNamee got her start in her native Australia. She debuted on the soap opera Home and Away in 2007. She later became known for starring as Sammy Rafter on Packed To The Rafters. She next appeared on Dancing with the Stars as a contestant where she finished 6th place. In 2010, she made her big screen debut in the Australian film The Loved Ones. She later made her Hollywood debut playing Gwen in the romantic drama film The Vow in 2012.
Her first starring role on American television was as Theresa Kelly on Siren. She later played a supporting role as Lindsey Taylor in the comedy film CHiPs. At the same time, she portrayed tennis player Margaret Court in biographical sports feature Battle of the Sexes. She next starred in the film The Neighbour. This year, she starred in the movie The Meg.
The 32-year-old actress stays in shape by choosing healthy foods. For starters, she loves to cook, which means she gets to prepare her own meals, which obviously is healthier than the ones you can purchase from fast foods and restaurants. "I love cooking for myself—I pride myself on the fact that I can make a meal out of anything that's in the fridge in 10 minutes," said the actress.
Focusing on having clean, nutritious foods, she prefers salads with some protein in it. "I find whatever I can and just mix it up in a salad, and throw in poached eggs or chicken, or fish—that's kind of my go-to meal," she revealed. "I've also started experimenting with some more vegan and gluten-free options, so the latest thing that I started making is cauliflower-based pizza." She's also started eating vegetable-based and bean-based pasta as the real one makes her feel sluggish. "I find them to be great substitutes," said the Aussie star.