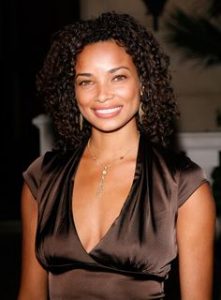 Rochelle Aytes first appeared in a single episode of The Outer Limits. The next couple of years, she landed one-time appearances in various TV shows. This includes Sex and the City, Jonny Zero, ER, and CSI: NY, to name a few. In the movies, she played Denise Porter in the comedy film White Chicks, marking her cinematic debut. Later, she had performances in the films Madea's Family Reunion and Trick 'r Treat. In 2007, she starred as Leigh Bartnhouse in the short-lived series Drive.
After a series of more guest appearances, Aytes joined the main cast of the TV show The Forgotten as Grace Russell. In the 2010s, she first had recurring roles in Detroit 1-8-7 and Desperate Housewives before landing the starring role of April Malloy in the ABC drama Mistresses. She starred in the said show from 2013 to 2016. At the same time, she also played Savannah Morgan, a recurring character in Criminal Minds. Afterward, she played Senator Cowling in some episodes of Designated Survivor. She later appeared as Agent Greer in 4 episodes of Hawaii Five-0. This year, she played the role of Zoe in the feature film Magic Camp.
The 43-year-old actress maintains a healthy body by sticking to her workout routine. Apparently, this isn't enough so she also makes sure she eats well. When it comes to staying in top shape, proper nutrition is more important. No workout can do your body any good if you're not eating right. Hence, the actress cuts back on sugar, salt, and fats. Instead, she focuses lean meat, whole grains, complex carbs, and healthy fats. She also prefers home-cooked meals with carefully chosen ingredients rather than processed ones. Overall, the Rochelle Aytes diet plan is mostly plant-based though she also gets lean proteins from fish and chicken.