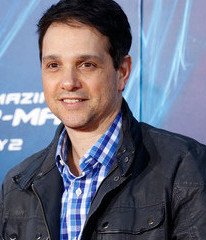 Rising to fame for his role as Daniel LaRusso in the Karate Kid films, which he reprised in Cobra Kai, Ralph Macchio enjoys a career that began in the 1980s. His first role was as Jeremy Andretti in the ABC series Eight Is Enough. At the same time, he made his film debut in Up the Academy. His first notable role was as Johnny Cade in Francis Ford Copolla's The Outsiders, starring alongside Rob Lowe, Emilio Estevez, Matt Dillon, Tom Cruise, Patrick Swayze, and Diane Lane.
Of course, his breakout role was as Daniel LaRusso in 1984's The Karate Kid, which he reprised in two other sequels. Other movie roles in the 1980s were in Teachers, Crossroads, and Distant Thunder. In the '90s, his most remarkable role was as Bill Gambini in the acclaimed film My Cousin Vinny. In the 2000s, he became less active in Hollywood, only appearing in non-major films, including Can't Be Heaven, A Good Night to Die, Beer League, and Rosencrantz and Guildenstern Are Undead.
On TV, he became known for his portrayal of Archie Rodriguez in Ugly Betty. After a decline in his career, he garnered newfound fame again in the 2010s, portraying Joseph Stefano in the biographical drama Hitchcock and playing himself in He's Way More Famous Than You. Between 2017 and 2019, he starred as Officer Haddix in HBO's The Deuce.
His return to the spotlight can be mainly attributed to the continuation of The Karate Kid story with Cobra Kai. First airing on YouTube Red (now YouTube Premium), it has since been acquired by Netflix and attained even higher viewership.
Already in his 60s, The Karate Kid actor takes care of his body and overall healthy by eating well and working out. "I also exercise regularly and enjoy playing tennis and softball—anything cardio. My lifestyle is manageable and I have a routine, but I still have my vices too. I like donuts. I just don't overdo it," said the actor in an interview.
While he also gets bored every now and then just like everybody else, he finds ways to keep himself motivated. He shared: "I get bored just like everyone else from time to time. But I find that if I am working out with a buddy, I'm committed to sticking to the workout by having someone else there to help motivate me."
His advice for those who want to exercise but find it hard to get up and actually do it is to break up workouts into 10-minute intervals. He also finds listening to music while working out to be helpful in keeping his energy up.
Finally, he said: "Finally, you should do something that interests you. Maybe you'd get less bored if your workout was more interesting—whether it's an extreme sport or a group class you'd actually enjoy. There's no point in dreading your workouts, because they have to get done." As for extreme sports, the actor is all about trying new things and he doesn't let his age stop him from doing so.