Career Beginnings and Breakthrough on Television
Kaley Christine Cuoco-Sweeting was born on November 30, 1985 in Camarillo, California to realtor Gary Carmine Cuoco and homemaker Layne Ann Wingate. Her younger sister, Briana, is a dancer who has made appearances in the online web series The Lizzie Bennet Diaries.
At the age of three, she began playing tennis and eventually became a nationally-ranked amateur. She stopped playing the sport in 2002, when she was 16. Aside from tennis, she also developed a passion for acting. In 1992, when she was seven, she made her screen debut with Quicksand: No Escape, while her television debut was in an episode of the series My So-Called Life in 1994.
Also in 1994, she landed a guest appearance in the show Northern Exposure. Her next film appearance came after three years with the 1995 film Virtuosity, followed by the 1997 feature Picture Perfect. That same year, she appeared as Lori in the children's fantasy made-for-television film Toothless.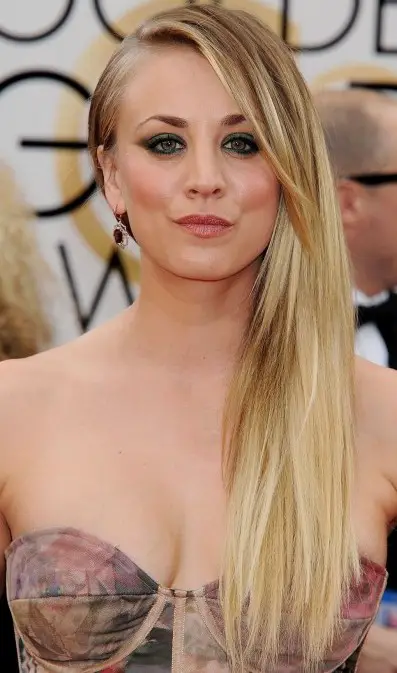 In 2000, she landed the recurring role of Bonnie Stiles in the television series Ladies Man, where she appeared in eight episodes until 2001. During this period, she landed guest spots in such shows as 7th Heaven, First Monday, and The Nightmare Room, among others.
She also worked on film during the late 1990s and early 2000s with the movies Mr. Murder, Forever Together, Alley Cats Strike and Can't Be Heaven. In 2002, she gained wider recognition among television viewers for her role as Bridget Hennessy in the sitcom 8 Simple Rules. The show aired for three seasons until it was cancelled in 2005 due to low ratings.
While working in 8 Simple Rules, she starred in the 2004 feature films Debating Robert Lee, Crimes of Fashion and The Hollow. She was then cast as Sarah Baker in the romantic comedy film Lucky 13. During the mid 2000s, she appeared in such shows as The Help, Complete Savages and Punk'd.
From 2005 to 2006, she also became known for her role as Billie Jenkins in the television series Charmed. She has since appeared in other shows like Loonatics Unleashed and Prison Break before gaining her breakthrough in 2007 with the comedy series The Big Bang Theory, where she plays Penny.
Her performance in the show received praise and she went on to earn accolades including the Satellite Award for Best Actress – Television Series Musical or Comedy in 2012, the Critics' Choice Television Award for Best Supporting Actress in a Comedy Series (tied with Eden Sher from The Middle) in 2013 and the People's Choice Awards for Favorite TV Comedy Actress in 2014.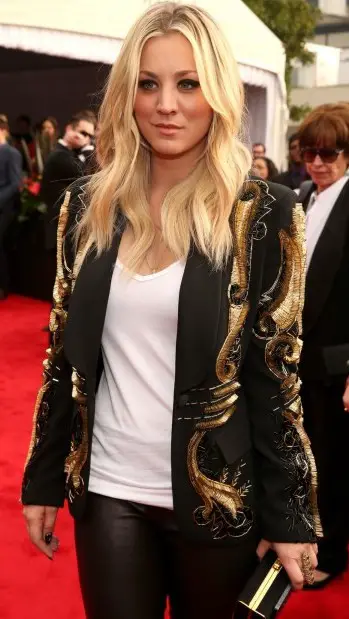 Recent Films and Plastic Surgery
Her role as Penny introduced her to a wider audience and brought her to international recognition as well. Since being cast in The Big Bang Theory, she appeared in a series of films in the mid to late 2000s, beginning with the 2007 film To Be Fat like Me. Later that year, she starred as Amanda in Cougar Club.
In 2008, she co-starred with Paul Wesley and Leighton Meester in the comedy horror film Killer Movie. It premiered at the Tribeca Film Festival to generally mixed reviews. She next starred in the 2010 sex comedy film The Penthouse and played Samantha "Sam" O'Hare in the animated comedy film Hop. Despite its negative reception, it was a box office hit, earning $183,953,723 worldwide.
The Big Bang Theory actress also sparked much attention after admitting in an interview with Cosmopolitan that she went under the knife to have a breast augmentation. She said she had breast implants when she was 18, while doing the show 8 Simple Rules. While other actresses who have admitted to having plastic surgery conceded to the realization that it was a mistake, the now Mrs. Sweeting still believes that plastic surgery did her much good than bad.
She stood by her decision throughout the years, calling it "the best decision I ever made". It is also noted that after the plastic surgery, her television career continued to blossom with her role in the hit comedy series The Big Bang Theory, making her the second highest-paid female on television (behind Sophia Vergara from Modern Family).