Reality Star Journey
Heidi Blair Montag was born on September 15, 1986 in Crested Butte, Colorado, United States to Darlene and Bill Montag. She has an older sister, Holly, who is also a reality star, and a younger brother Sky. Following her high school graduation, she moved to California where she attended the Academy of Art University in San Francisco for one semester.
During her freshman orientation, she met Lauren Conrad and the two became friends. During that time, Conrad was a primary cast member of the MTV reality television show Laguna Beach: The Real Orange County. After they transferred to the Fashion Institute of Design & Merchandising in Irvine, California, she was later featured in four episodes during the show's second season.
She then dropped out from school and was employed at the Bolthouse Productions as an assistant, for which she was promoted as an event planner within her two years of tenure in the company. After moving to California in 2006, the spin-off series The Hills was developed to chronicle the lives of now-housemates Conrad and Montag, along with friends Audrina Patridge and Whitney Port.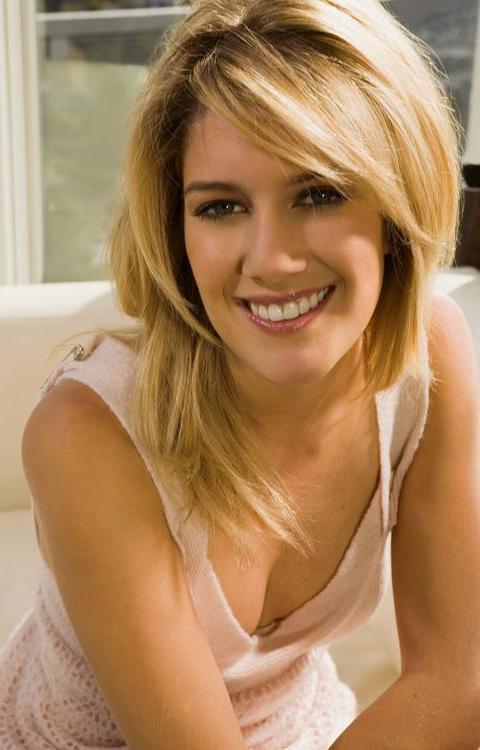 By the series' second season, Montag began dating television personality Spencer Pratt and she later moved in with him, putting a strain to her friendship with Conrad. During the third season, Conrad ended her friendship with Montag due to her suspicions that Pratt started rumors about a sex tape involving her and her former boyfriend Jason Wahler.
Montag and Pratt took their relationship to the next level after they announced their engagement in May 2007. Later that year, she ventured into music as she began working on her debut album. Shortly after, the single "Body Language" leaked on the internet and featured a rapped verse from Pratt. In February 2008, her first promotional song "Higher" and its music video were released to an overwhelmingly negative reviews.
The highly negative criticisms towards her musical abilities did not affect her notoriety as a reality star. Shortly after her debut single was released, she was featured on the cover of Maxim. She also ventured into designing and entrepreneurship when she collaborated with Anchor Blue in launching her first clothing line "Heidiwood", though her contract was not renewed.
During The Hills' fourth season, Montag and Pratt eloped in Mexico on November 20, 2008. When the couple officially got married in the fifth season, Conrad made her last appearance in the show when she attended the wedding and reconciled with Montag. The ceremony was held on April 25, 2009 in Pasadena, California. Shortly after, Conrad was replaced by Kristin Cavallari, former cast member of Laguna Beach: The Real Orange County.
In 2009, she resumed working on her musical career, releasing her first two extended plays Wherever I Am and Here She Is… The EP Wherever I Am spawned the single "More Is More", which debuted at No. 50 on the US Billboard Hot Dance Club Songs. The song became her first and only single to chart in the country.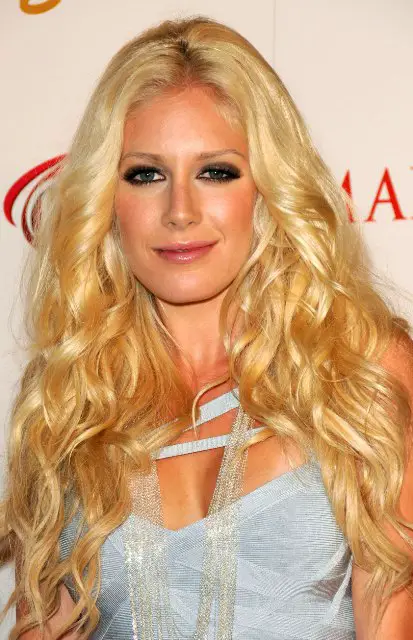 Also in 2009, Montag and Pratt appeared in the second season of I'm a Celebrity…Get Me Out of Here!'s American version. They eventually quit after Montag had to be hospitalized for gastric ulcer. She went on to perform her first official single, the completed version of "Body Language" at the Miss Universe 2009, to which her appearance was met with negative response. She later appeared on the cover of Playboy. In November 2009, Montag and Pratt released their first book entitled "How to Be Famous: Our Guide to Looking the Part, Playing the Press, and Becoming a Tabloid Fixture".
Shocking the World with Plastic Surgery
The reality star caused major controversy after it was reported in 2010 that she underwent ten cosmetic procedures in just one day. The post-op Heidi Montag shared in an interview with the People magazine the various procedures she notoriously had in one day. According to The Hills star, she had a brow lift, nose job, two breast enlargements and had her ears pinned, chin shaved, back scooped out, fat injected into her cheekbones, had liposuction on her inner and outer thighs and had botox on her forehead and frown area.
Seems really a lot but Montag didn't mind. When asked about her quest for perfection, she stated: "I was made fun of when I was younger, and so I had insecurities, especially after I moved to L.A. People said I had a "Jay Leno chin"; they'd circle it on blogs and say nasty things. It bothered me. And when I watched myself on The Hills, my ears would be sticking out likle Dumbo! I just wanted to feel more confident and look in the mirror and be like, "Whoa! That's me!" I was an ugly duckling before."
Recently in an interview with The View, Montag explained why she decided to undergo with the operations. She said it was prompted when the late plastic surgeon Dr. Frank Ryan pointed out everything that was wrong with her but failed to fully explain the pain and the recovery that would accompany the said procedures. The reality star has since expressed regrets in her decision to dramatically alter her appearance.