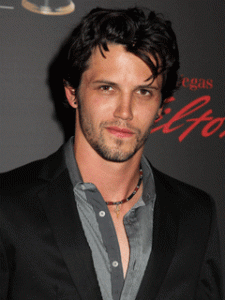 The Australian-born American actor Nathan Parsons has been working since 1990. His first work was as a voice actor for the English-language version of the Japanese animated series Nadia: The Secret of Blue Water. During this period, he mostly lent his voice for animated shows and films. Later in 2007, he made his acting debut as Soda Spritzer in the independent film Teeth. Afterward, he appeared in the movie The Brotherhood V: Alumni.
He gained recognition on television for playing Ethan Lovett in General Hospital. For his performance here, he was nominated for the Outstanding Younger Actor in a Drama Series Award at the Daytime Emmys. He simultaneously played Godot in Bunheads and Jackson Kenner in The Originals. Parsons went on to play James Kent in True Blood's Season 7 as well.
He became further known for his works on other shows, such as for his roles as Hansel / Jack / Nick Branson in ABC's Once Upon a Time. As of 2019, he stars as the lead Max Evans in Roswell, New Mexico, earning him wider prominence. In addition, he's also continued acting on the big screen. For instance, he has appeared in the films Pet and Justice. Other roles were in the TV movies The Nightmare Nanny, Late Bloomer, and Point of Honor.
The 31-year-old actor doesn't have any big secrets to looking great. Just that he tries his best to stick to a healthy lifestyle. He likes to work out but it's also tough for him to be consistent, especially with his crazy schedule. "It's hard to fit in time right now honestly," said the actor.
"I try to get to the gym whenever I can, eat healthy, mostly protein and vegetables, avoid processed sugar and minimize carbs, but I don't feel like I need to go crazy if I want pasta now and then." His workout routine combines cardio and strength training.