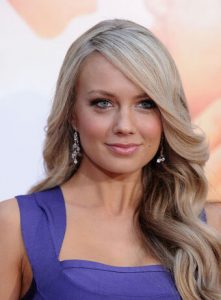 Hollywood star Melissa Ordway had her career beginnings in the 2000s. Prior to acting, she was a contestant and the eventual winner in the reality show The Assistant. In 2006, she made her film debut in Friendly Fire. She next guest-starred in an episode of Entourage, as well as played the recurring role of Jordanna in The CW's Privileged.
After this, she had roles in the films 17 Again and Miss March. In the 2010s, Ordway landed acting parts in several movies, including Elektra Luxx, The Last Song, Bones, Tales of an Ancient Empire, In Time, and A Very Harold & Kumar 3D Christmas. Also in 2012, she starred as Chloe Carter / Cynthia Kowalski in the family drama Hollywood Heights.
In 2013, she played Sydney Price in many episodes of 90210. She next had performances in the feature films The Incredible Burt Wonderstone, Ted, Odd Thomas, and The Outsider. The actress gained wider recognition for her role as Abby Newman in the soap opera The Young and the Restless, a role she has been playing since 2013. She also appears as herself in the game show The Price Is Right.
Melissa Ordway stays fit and toned without going into strict diets. She just makes sure she works out on a regular basis. "So I pretty much eat whatever I want. Working out is really important. Going to the gym. Finding a balance between those two things, because I would be so miserable if I couldn't eat what I want," said the actress.
While she's tried different kinds of diets before, she's found it hard to maintain them. "I tried going on diets, or saying, I'm only gonna eat healthy this week and eat salads, or I'm gonna go on a juice cleanse, and I last like half a day," she said. That's why she tries to find a balance between her food cravings, which include a lot of mac and cheese, and her fitness regimen.