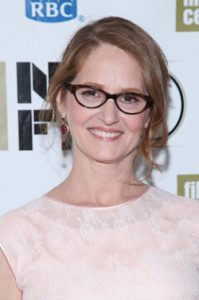 Melissa Leo has been acting since the 1980s, debuting as Linda Warner in the soap opera All My Children. At the same time, she had her first movie role in 1985's Always. After All My Children, she starred as Emma Shannon in the TV series The Young Riders. It was, however, during the '90s that she gained mainstream prominence. This was as Det. Sgt. Kay Howard in the NBC series Homicide: Life on the Street, which she played from 1993 to 1997.
During this period, she also had appearances in the films The Ballad of Little Jo, Last Summer in the Hamptons, and The 24 Hour Woman. In the 2000s, she became known for her performances in the movies 21 Grams, Hide and Seek, Runaway, American Gun, and Hollywood Dreams, among others. On TV, she mostly had one-time roles. She returned to acting on TV full-time in the 2010s. She starred as Toni Bernette in the HBO series Treme.
She simultaneously portrayed Lucy Gessler in the miniseries Mildred Pierce. From 2015 to 2016, she played Nurse Pam Pilcher in Wayward Pines. Her most recent work on TV was as Goldie Herschlag on I'm Dying Up Here. At the same time, she also had supporting roles in the films The Fighter, Olympus Has Fallen, Prisoners, The Equalizer, The Big Short, as well as portrayed Laura Poitras in Snowden. In 2017, she portrayed Madalyn Murray O'Hair in the film The Most Hated Woman in America.
The veteran actress maintains her healthy body by being mindful of what she eats. She doesn't follow any restrictive diet. She just makes sure that she consumes nutritious foods. However, traveling a lot also puts a toll on her overall health. That's why she practices a certain diet in which she snacks lightly on fruits for eight consecutive hours. The rest of the hours (16) are spent on fasting. She said this would help regulate her bodily system despite her frequent travels. When she's not traveling, her diet consists of lean protein, whole grains, and plenty of vegetables.