Breakthrough and Continued Success
Margaret Mary Emily Anne Hyra, professionally known as Meg Ryan, was born on November 19, 1961 in Fairfield, Connecticut, United States. She completed her studies from Bethel High School in 1979 and went on to study journalism as an undergraduate at the University of Connecticut before transferring to New York University. She left college a semester before she would have graduated to pursue acting.
Following her film debut with the 1981 feature Rich and Famous, she played Betsy Stewart in the daytime drama As the World Turns from 1982 to 1984. She next appeared in such movies as Amityville 3-D and Promised Land playing minor parts. For her role in Promised Land, she received her first Independent Spirit Award nomination.
In 1986, she portrayed Carole Bradshaw in Top Gun. She then starred in Innerspace with future husband Dennis Quaid, followed by D.O.A. and The Presidio. Her commercial breakthrough came in 1989 with her first leading role in the romantic comedy When Harry Met Sally…, for which she gained her first Golden Globe nomination.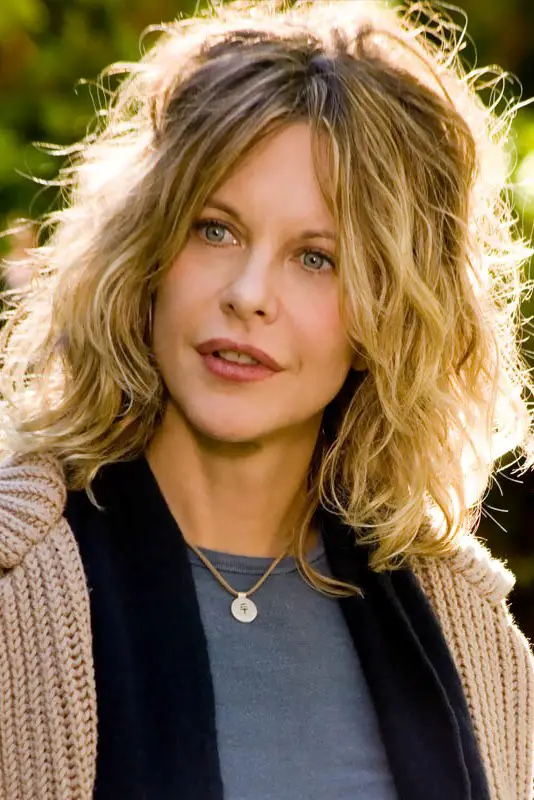 She next starred in Oliver Stone's biopic The Doors, portraying Jim Morrison's companion Pamela Courson. In 1993, she starred in the hit romantic comedy Sleepless in Seattle opposite Tom Hanks. The following year, to avoid from being only incorporated to the romantic comedy genre, she chose to take numerous roles far from her usual romantic-comedy ingenue character.
That is, her portrayal of an alcoholic high-school guidance counselor in the feature When a Man Loves a Woman. The film and her performance were both well-received, and she earned her first Screen Actors Guild Award nomination. She next starred in I.Q. alongside Tim Robbins. In 1994, she was awarded Harvard's Hasty Pudding Woman of the Year and People Magazine called her one of "the 50 most beautiful people in the world".
1998 was also a good year to Ryan; she starred in City of Angels, which garnered good reviews and became a box-office success as well, reaching nearly $200 million worldwide. She was then reunited with Tom Hanks for the film You've Got Mail, earning Ryan her third Golden Globe nomination and the film with $250 million worldwide.
In 2000, she starred alongside Russell Crowe in Proof of Life. Although the film generated lukewarm commercial and critical success, it garnered much media attention because of Ryan and Crowe's affair, when the former was still married to Dennis Quaid.
A year after, she returned to her comedic niche, starring alongside Hugh Jackman in Kate & Leopold. In 2003, she broke away from her usual roles, starring in Jane Campion's erotic thriller film In the Cut. Co-producer Nicole Kidman was originally cast in the lead but the actress eventually dropped out after five years of development. Ryan appeared naked in a graphic love scene in this film for the first time in her career. Despite of the media attention it received, it failed to impress the critics and was a box-office failure.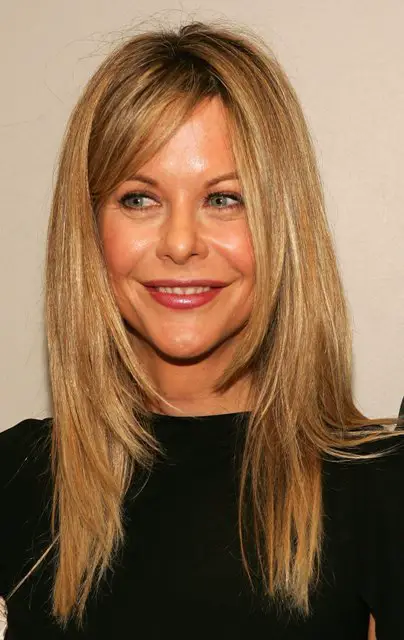 She then took a three-year hiatus and returned with the 2007 independent film In the Land of Women. The following year, she starred in The Deal, based on Peter Lefcourt's 1991 novel of the same name. It had its world premiere at the 2008 Sundance Film Festival but failed to garner positive response among audiences that it did not draw any interest among film studios, resulting for the film's direct-DVD-release. Ryan went on to star in My Mom's New Boyfriend, which drew negative response and was released straight to DVD as well. Her subsequent movies include The Women, Serious Moonlight and Lives of The Saints.
Plastic Surgery and Career Decline
In the October 2013 issue of People magazine, she became the subject of a cover story about why the actress has faded from the spotlight. Although the magazine claimed that she backed away from Hollywood to live a quite life in New York City with her singer/musician boyfriend John Mellencamp, many people are just not buying it.
Many are convinced that her once-thriving career went all dormant after she allegedly had some work done on her face. She reportedly got Gore-Tex lip implant, which enhances lip muscles. She got fat grafting into her cheeks and also had a neck and forehead lift, as well as the forever popular Botox. These "enhancements" were not widely appreciated by most people, probably causing her public appeal to subside.
People are also saying that her career started to take a depressing turn after her extra-marital affair with her "Proof of Life" co-star Russell Crowe was made public. They allegedly began their relationship while working on the film and the news exploded when the movie was released in 2000. She and her then-husband Dennis Quaid divorced the following year.