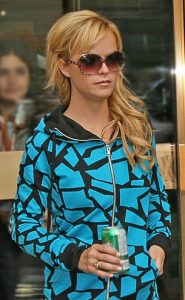 Hollywood actress Taryn Manning had her career beginnings in the late '90s. During her early years, she got her significant acting work as Rebecca Peabody on the TV series Get Real. She next appeared in the films Crazy/Beautiful, White Oleander, and 8 Mile. She also co-starred with Britney Spears and Zoe Saldana in Crossroads. She continued her prolific acting career with roles in the movies Cold Mountain, A Lot Like Love, Dandelion, and Hustle & Flow. She went on to star as Jill in the movie Jack and Jill vs. the World. Back on television, she had notable roles on the TV shows Sons of Anarchy and Drive. She also became known for her role as Mary Ann McGarrett on Hawaii Five-0. Since 2013, she's been starring as Tiffany "Pennsatucky" Doggett on Netflix's Orange Is the New Black.
The actress hopes to become a vegan, but not just yet. As of now, she contents herself with practicing a pescetarian diet. Despite this, she also manages to balance her eating habits with "pizza, burritos, tuna melts, and the occasional doughnut". She also starts her day right with a nutritious drink. She said: "For breakfast, I drank a Mother Earth at Juice Press in the West Village. It's seventeen ounces of the deepest green formula: cucumber, celery, kale, Swiss chard, dandelion, parsley, lemon, and ginger." She had actually started her juice cleanse diet to address her acid reflux.
She added: "At lunchtime, I had a craving for a tuna melt, so I ordered one from the deli down the street. It wasn't good, so no need to out the deli. Maybe it was an off-tuna-melt day." She also shares how she loves pizza. She revealed: "I love pizza. Pizza is hands down my weakness, ever since I was a kid." She said she prefers eating "margarita pizza with an arugula salad".