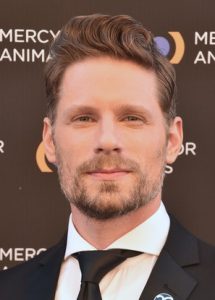 In 2005, Matt Lauria debuted in the short film called Raccoon. He then landed a one-episode role in 30 Rock, which marked his television debut. After this, he guest-starred in Law & Order: Criminal Intent. From 2008 to 2009, he played recurring character Roy Merritt in the NBC series Lipstick Jungle. The actor became known on television for starring as Luke Cafferty in NBC's Friday Night Lights.
After this ended, he starred as Caleb Evers in The Chicago Code, as well as guest-starred in Burn Notice. He also appeared in 3 episodes of CSI: Crime Scene Investigation. Between 2012 and 2015, he played recurring character Ryan York in Parenthood. His role on TV flourished later on, landing the role of Ryan Wheeler in the TV drama Kingdom.
It aired on the Audience Network from 2014 to 2017. At the same time, he made his feature film debut in Ma. In 2019, he starred as Peter McCormick in the British drama Traitors. He simultaneously starred in the films Miss Bala and Shaft. Lauria's latest role was as Jackson Pruitt in the CBS All Access series Tell Me A Story.
Matt Lauria keeps in top shape by following an intense workout routine. Apart from his fitness regimen, he also makes sure his body gets the nutrition it needs through healthy eating. That's why the actor has since adopted a vegan diet. When he did, he instantly noticed a big difference on how he feels.
"The first difference that I noticed right away was that I never felt bloated after a meal again. Even when I eat an incredible amount of food, it never slows me down," said the actor. "So many nutritionists are saying now that fiber is the key, and eating this diet I never have to worry about it, because it's pretty much all I eat. There are a lot of grains, beans, fruits, and vegetables."