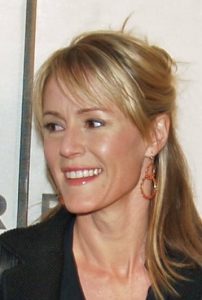 Hollywood star Mary Stuart Masterson had her career beginnings in 1975, debuting in the film The Stepford Wives. She landed more roles in the 1980s, such as in the films Heaven Help Us, At Close Range, Some Kind of Wonderful, and Gardens of Stone, among others. Her performance in the movie Immediate Family earned her the National Board of Review Award for Best Supporting Actress.
In the 1990s, Masterson starred in the films Fried Green Tomatoes, Benny & Joon, Bad Girls, Digging to China, and The Book of Stars. Later in 2001, she played the title role in the TV drama Kate Brasher. She then portrayed Dr. Helen Taussig in the HBO television movie Something the Lord Made. At the same time, she played recurring role Dr. Rebecca Hendrix in Law & Order: Special Victims Unit.
During this period, the actress also starred in the feature films Leo, The Sisters, Whiskey School, and The Insurgents. In 2010, the actress appeared as Dr. Denise Cabe in the NBC series Mercy. From 2017 to 2019, she starred as FBI Director Eleanor Hirst in Blindspot. As of 2020, she stars as Anya Harrison in the ABC series For Life. Also, she had performances in the films As You Are, Skin, and Daniel Isn't Real.
Mary Stuart Masterson stays in shape by eating healthily. She eats clean, organic foods most of the time, which is why she looks great at 54. Nonetheless, she admits that it's hrd for her to establish a diet routine because of her schedule.
"I usually have a healthy breakfast. I often skip lunch or don't have a traditional lunch and then have a snack late afternoon and try not to eat too late. My life is so changeable, it's hard to get into a real routine," said the actress.
In between meals, she loves juices and smoothies. She usually has eggs or whole grains cereal for breakfast and she often uses healthy ingredients when cooking.