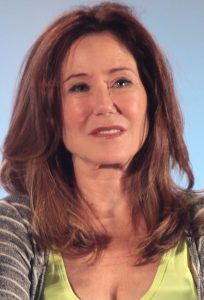 It was in 1980 that actress Mary McDonnell began her Hollywood career. Her first role was in the soap opera As the World Turns. A few years later, she landed the role of Dr. Eve Sheridan in the short-lived CBS sitcom E/R. At the same time, she made her big-screen debut in the 1984 film Garbo Talks. The rest of the '80s saw her appear in the films Matewan and Tiger Warsaw. In 1990, McDonnell rose to fame for her portrayal of Stands With A Fist in the acclaimed film Dances with Wolves.
For her performance, she was nominated for the Academy Award and Golden Globe for Best Supporting Actress. After this, she starred in the film Grand Canyon, as well as starred in 1992's Passion Fish. For her role in the latter, she got an Academy Award nomination for Best Actress. She continued her film career with roles in Sneakers, Blue Chips, Independence Day, You Can Thank Me Later, and Mumford. Also in the '90s, she starred as Dorothy "Dott" Emerson in the CBS sitcom High Society.
In the 2000s, she played recurring role Eleanor Carter in ER, which got her a Primetime Emmy nomination for Outstanding Guest Actress. Moreover, she had performances in the movies Donnie Darko, Nola, and Crazy Like a Fox. She then became widely known for starring as President Laura Roslin in Battlestar Galactica. Recently, she became known for her role as Captain Sharon Raydor in The Closer, which she reprised in Major Crimes.
Apart from her healthy diet plan, Mary McDonnell stays in shape by living an active lifestyle. Part of her day-to-day is exercising, which mainly consists of cardio and yoga. She keeps her fitness routine simple with just walking, running, and other activities like sports. She's also since practiced yoga as this helps her feel relaxed in her body and mind.