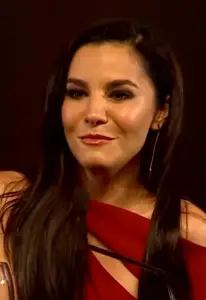 Mexican actress Martha Higareda had her career beginnings in the 2000s. She debuted in the Mexican film Amarte Duele. She went on to star in a couple more Mexican movies, including El Sueño de Elias, Casa de los Babys, and Al Otro Lado, among others. Later in 2007, she starred in th Mexican-American film Borderland.
Her next roles were in a couple more Mexican feature films. In 2008, she starred as Grace Garcia in the Hollywood film Street Kings. She went on star in the movie Smokin' Aces 2: Assassins' Ball. In the 2010s, she got a role in the French miniseries Carlos. Landing more jobs in Hollywood, she guest-starred on the television show Royal Pains.
She next appeared as Celeste in the feature film El Mariachi. Following this, she starred in the films McFarland, USA, No Manches Frida, and 3 Idiotas. More recently, she became known for her role as Kristin Ortega in the Netflix series Altered Carbon. She also played Sobrinha de Don Reynoldo in Queen of the South. Her recent work on television was in an episode of Into the Dark.
The 36-year-old actress maintains a healthy body by following a vegan diet. She focuses on having a plant-based diet and this has since helped her stay in shape. Occasionally, though, she makes an exception for sushi. "Really, I eat very little sushi because I'm vegan. I think it's the only way that we can help the planet," said the Mexican actress.
Overall, she eats Mexican cuisine as part of the Martha Higareda diet plan. Of course, she opts meals with no animal products in them. She has since learned to appreciate her diet plan. Not only does it help her maintain a healthy weight, it also makes her feel good from the inside out.