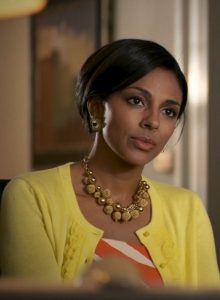 English actress Marsha Thomason had her career beginnings in the early '90s. She made her debut in the TV film Safe. She later appeared in the British drama series Pie in the Sky. Her next significant role was in Where the Heart Is. In the 2000s, she pursued a career in the US, first starring as Nessa Holt in Las Vegas. She then became known for her role as Naomi Dorrittin in Lost. At the same time, she joined the main cast of the show Easy Money, as well as played Mary Jane "MJ" Martin in Make It or Break It.
From 2009 to 2014, she was known for playing Diana Berrigan in the USA Network series White Collar. She also portrayed Gillian Carlyle in the medical drama series General Hospital. More recently, she appeared in the show Safe House and currently plays Staff Sergeant Vanessa Ryan in SEAL Team. As a film actress, she's appeared in the movies Long Time Dead, Pure, My Baby's Daddy, Caffeine, The Tripper, and Into the Blue 2: The Reef.
The 42-year-old actress remains slender and fit thanks to her healthy diet plan. Generally, the English beauty avoids eating processed and junk foods. She opts natural and whole foods to fuel her body the right way without loading it with too many calories. She knows that in her age, she needs to be more cautious of the foods that she eats. Naturally, though, Marsha doesn't have a problem eating healthy foods because she does so without any issues.
So, she focuses on eating lean proteins, whole grains, as well as fruits and vegetables. From morning to night time, she makes sure that her meals are loaded with nutrients to keep her energy and to maintain her healthy weight. Her mornings usually consist of a cup of tea, whole grain bread or oats, and fruits. For lunch, she has a chicken sandwich with a salad on the side. Same thing for dinner, or occasionally she'll have a glass of wine.