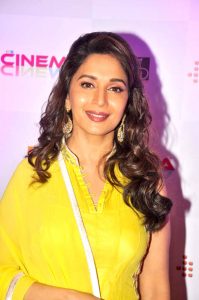 Bollywood star Madhuri Dixit is not only prominent as an actress, she's also a famous as a dancer. Her career dates back the mid 1980s when she had her first film project in Abodh. She then attracted moviegoers' attention for her work in Tezaab. In the next years and decades she was able to establish herself as a staple in Hindi cinema. She starred in various films throughout the '80s and '90s. She continued acting in the early 2000s, starring in the films Lajja and Devdas. For her performance in the latter, she won the Filmfare Award for Best Supporting Actress. She then took a break afterwards. She returned in 2007 with Aaja Nachle. Her performance in Dedh Ishqiya in 2014 got her a Filmfare nomination for Best Actress.
She may already be in her 50s, but the award-winning actress surely knows how to take care of herself to maintain her health and overall wellness. She eats healthy and stays active despite her career and her family life. She knows that by keeping herself active, she stays energetic and strong. Interestingly, the actress does not really believe into spending hours in the gym. She's more traditionally inclined with her physical habits. Instead of going to the gym, she instead spends her time dancing.
Dancing is her form of exercise. In fact, she thinks dancing is the best form of workout. It is said that she dances two hours daily. She was noted saying that she feels terrible every time she misses her dancing routine. Thus, she does her best to do it regularly. This is how she keeps her weight in check and she has made it a part of her everyday lifestyle. She has been dancing for several years. This method is tested and proven to not only keep her slender, but also boost her energy levels.