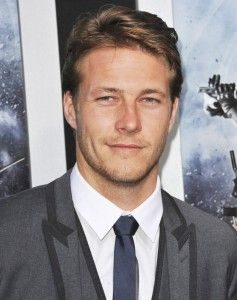 Luke Bracey got his start in Australia. One of his initial roles was as Trey Palmer in the soap opera Home and Away where he was a recurring character. After his stint on the show ended, he appeared as Aaron in Dance Academy. Soon after, Bracey decided to venture into an acting career in the US. After auditioning for several roles, he got his first job in the 2011 Hollywood film Monte Carlo.
After this, he appeared in the movie American Dream. He also landed the part of Cobra Commander in the action movie G.I. Joe: Retaliation released in 2013. He landed a starring role as Chris Carver in the pilot Westside but it didn't air. Bracey subsequently landed more notable roles in various Hollywood films, first as David Mason in 2014's The November Man.
He also played the Young Dawson Cole in the romantic drama The Best of Me, after which he starred in the films Me Him Her and Point Break. He then got the role of Smitty Ryker in the biographical war drama film Hacksaw Ridge. This year, he has starring performances in the films Danger Close: The Battle of Long Tan and Lucky Day. He'll star in the upcoming films Holidate and Violet.
Luke Bracey maintains a healthy body with a disciplined fitness regimen and a nutritious diet plan. When it comes to dieting, he knows he doesn't need to be stuck with certain foods in order to stay healthy. "You've gotta have fun with it. You can always find healthy stuff that tastes good. It doesn't have to be just straight chicken and steamed broccoli. You can find beautiful flavors and beautiful foods," said the actor. "You've gotta listen to your body, as well. If you feel you want some sugars and you want some fruits and you should have some stuff like that. But, there was a lot of fish."