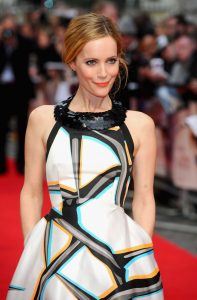 Hollywood star Leslie Mann had her career beginnings in the early 1990s. She debuted as an extra in 1991. Her first credited role was in an episode of the television series Birdland. She later had roles in the films She's the One and Last Man Standing. Her first notable role was in the black comedy film The Cable Guy in 1996, followed by roles in George of the Jungle and Big Daddy. She became more active in the 2000s, first performing in the movies Timecode, Orange County, Stealing Harvard, Perfume, and The 40-Year-Old Virgin.
She later gained wider recognition for starring in Knocked Up, Drillbit Taylor, 17 Again, and Funny People. In the 2010s, she starred in the movies I Love You Phillip Morris and The Change-Up. She later starred in the comedy film This Is 40. She is also the voice of Sandra Babcock in the animated film ParaNorman. Her latest performances on the big screen were in The Other Woman, How to Be Single, The Comedian, and Blockers. This year, she starred in the movie Welcome to Marwen. On television, she played Gina Winthrop on the show on the animated sitcom Allen Gregory. Another upcoming movie is Motherless Brooklyn.
The 46-year-old actress stays in shape by eating healthily. She also takes care of herself by exercising. But just like most people, she admits that she can't help but not work out — sometimes, at least. "Oh, I'm so inconsistent about exercise. I have periods where I'll work out four times a week, then I'll quit for months. I probably lean more toward those down periods… You read about actors who wake up at 4 a.m. so they can get in a workout—that's definitely not me. I'd much rather sleep!" said the actress. That sure is a sentiment that deserves attention and needs to be heard of.