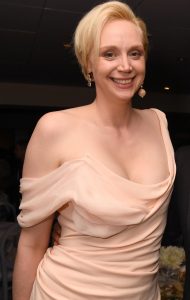 English actress Gwendoline Christie debuted first acted on stage and in some short films. In 2009, she made her film debut in The Imaginarium of Doctor Parnassus. She next had her first TV appearance in the documentary series Seven Ages of Britain Teaser in 2010. She later gained mainstream attention after getting the part of Brienne of Tarth in Game of Thrones. She played the said role from 2012 to 2019.
For her performance, she was nominated for the Saturn Award for Best Supporting Actress on Television. While on the show, Christie had performances in the films The Zero Theorem, The Hunger Games: Mockingjay – Part 2, and Absolutely Fabulous: The Movie. During this period, she starred as Lexi on the TV series Wizards vs Aliens.
She also became known for her role as Captain Phasma in 2015's Star Wars: The Force Awakens. She reprised her role in the sequel Star Wars: The Last Jedi. She went on to play Miranda Hilmarson in the TV show Top of the Lake: China Girl. In 2018, she had notable roles in the movies The Darkest Minds, In Fabric, and Welcome to Marwen. Some of her upcoming movies are The Personal History of David Copperfield and The Friend.
For her role as Brienne in Game of Thrones, the actress admitted to going through physical training and challenges to transform her body fit for a warrior. "I lost a lot of weight. I got a trainer," said the actress. "I did kickboxing, Kundalini yoga, running." In another interview, she got more candid about her training.
"[My trainer] tailored my workout specifically so I'd develop the kind of body structure of someone that rode horses and did sword-fighting," shared Christie. While her performance as Brienne was widely lauded, the transformation she went through was tough.
"It was very challenging, actually, because it meant changing my physical size in a way that wasn't conventionally, aesthetically, pleasing, and that wasn't always very pleasant," she explained.