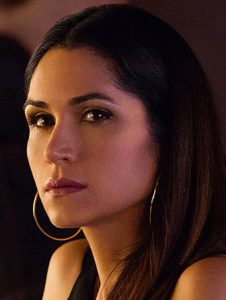 Hollywood star Lela Loren debuted in the 2006 film Between the Lines. That same year, she also had her first TV appearance in Cold Case. She landed other one-time roles in such TV shows as CSI: Miami, CSI: NY, The Shield, Ghost Whisperer, The Unit, and NCIS. She also appeared with a small role in the film Reign Over Me. In the 2010s, she continued with her one-episode gigs on television. She had appearances in Chuck, Lost, The Mentalist, The Closer, and Covert Affairs. She also had performances in the feature films The Reunion and Snitch.
Her latest movie role was in 2013's The Hangover Part III. Back on television, her first starring part was as Francesca Rossi in the web series H+: The Digital Series. She next starred in the TV movie Whisper of Fear, after which she had a recurring character in the Fox series Gang Related as Silvia. In 2014, she gained wider recognition for her starring role as Angela Valdes in the crime drama series Power. She still stars on the said show up to present.
The 38-year-old actress stays in shape by watching what she eats. Sticking to a clean diet plan is how she maintains her general sense of health and fitness. She mostly avoids processed and junk foods. She opts for those loaded with nutrients and gives her increased energy throughout the day. In an interview, the actress also revealed how being in her 30s has changed her eating habits. "I was pretty mindless about it in my 20s. In my 30s, I'm much more aware of internally feeding myself," said the Power star.
"You really need to nourish your skin from the inside out, so that means not eating a lot of sugar, instead eating berries and antioxidants, getting appropriate minerals, and taking hyaluronic acid internally, not just externally, because your skin really loves it. Also, there's a supplement called L-carnosine that helps prevent cross-linking, which creates wrinkles," she added.